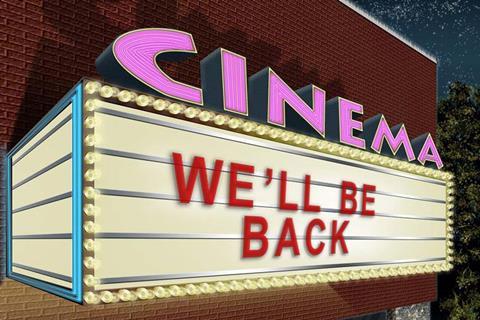 UK exhibitors are bringing in agency workers and moving staff between sites to save cinemas from temporarily closing as an increasing number of employees are told to self-isolate as part of the UK government's Covid-19 safety measures.
No cinemas have yet closed as a result of the so-called pingdemic, said Phil Clapp, chief executive of the UK Cinema Association (UKCA). But it is possible some may have to reduce their opening hours.
The 'pingdemic' refers to the notification a person receives via an NHS app that means they must quarantine as the app has identified they have come into contact with a person who has tested positive for Covid.
Clapp estimates that since cinemas in the UK were allowed to re-open on May 17, approximately 3,000 staff members have been required to self-isolate.
"We are aware of smaller sites having to bring in agency staff just to do the basic roles," Clapp said of how venues had managed to stay open. "Worse-case scenario, we are aware of some cinemas that have had to reduce their hours."
Around 22,000 people work in UK cinema exhibition. The three major chains, Vue, Odeon and Cineworld, each employ around 5,000 people. "[The chains] are seeing figures [for self-isolating] in the mid hundreds. This is not evenly spread. In some cases, they have to bring staff from other sites to bolster the existing workforce and in some areas also they've had to reduce working hours."
Smaller exhibitors have also been affected, among them Picturehouse and Home in Manchester. The latter said its workforce had been pinged 22 timed so far.
However, exhibitors are hopeful that pressure on the sector will be reduced after August 16 when self-isolation rules are due to be changed.
No to Covid passports
Clapp confirmed the UK cinema sector is utterly opposed to Covid passports. He cited "calamitous" figures from France which suggested that admissions had collapsed by an estimated 60%-70% since cinemagoers were required, as of last week, to provide either proof of vaccination or negative PCR tests since last week.
"We are absolutely opposed to the mandatory imposition of Covid passports or passes for cinemas," Clapp said. "It brings with it with a whole host of discrimination issues for people who cannot for reasons of disability or underlying health issues get a vaccination."
Clapp pointed out a "significant proportion" of the cinemagoing audience is 18 or under. There are no plans currently for children in the UK to be vaccinated. "Something which puts an additional barrier in place of what will always for many people be a spontaneous decision to go to the cinema we think is unnecessary. It doesn't add in any significant way to the safety of customers but it undoubtedly has a huge impact in terms of the likely willingness of people to return to cinemas."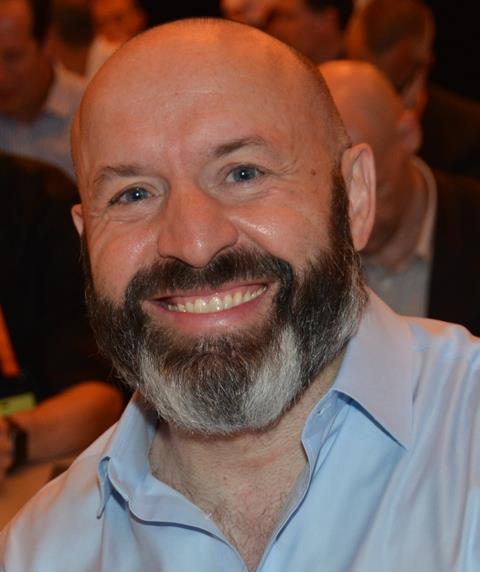 He underlined his confidence in the safety of UK cinemas.
"In an environment where people are, for the most part during their visit, sat down, facing the same direction, not speaking, in a highly ventilated auditorium, that's a materially different environment to a nightclub where people are drinking and mingling."
Clapp also expressed his "huge disappointment" at the decision this summer by Disney to release films such as Black Widow and Jungle Cruise on the Disney+ platform as well as in cinemas, without observing a proper theatrical window.
He pointed to the "stark" drop-off in cinema attendances facing films that have been released either day-and-date or have gone on to platforms very shortly after their first appearance in cinemas.
"What has happened is that there have been catastrophic levels of piracy," he suggested. "Black Widow is already the most pirated film of 2021. Income is being lost to the studio but also to exhibitors.
"I am hopeful common sense will prevail. There is a large and unavoidably challenging amount of money being left on the table by the approach some of the studios have been taking. That doesn't help them. It certainly doesn't help exhibitors who are trying to recover from the massive impact of the pandemic."
However, Clapp struck an optimistic note about prospects for the sector in the coming months.
"Looking at the slate going from now into 2022, you can't be anything but excited by the strength of the major titles due to be released in the coming weeks and months," he said.
"There are so many variables and influences outside of our control… what I will say is that since cinemas started to re-open from May 17, box office has been challenging but strong. We've had the twin perils of good weather and British teams being in a major sports tournament [the European football finals]. With all of those caveats, I think we are in a good place," he said.
"Whether we're talking 100 million, 80 million or 120 million [admissions] at the end of the year, I don't know but all the signs are that we are on that trajectory we want to be."