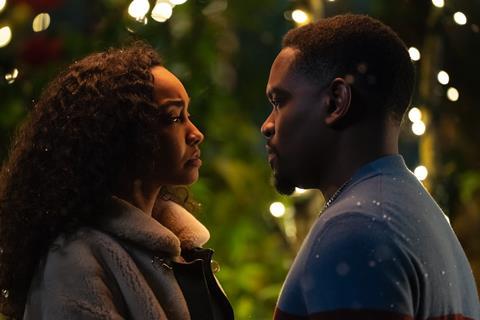 A year after the UK government launched the £500m Production Restart Scheme (PRS) for film and TV shoots that would not otherwise have been able to secure insurance for Covid-related costs, producers, financiers and insurance experts confirm it has been an astonishing success.
"If it hadn't been for the Production Restart Scheme, we would not have been able to make the film," says producer Elizabeth Karlsen of Number 9 Films of Mothering Sunday which went into production in mid-September last year as one of the first films to use the scheme.
Mothering Sunday launched on the Croisette earlier this month in the newly-created Cannes Premiere strand.
"All of the projects, especially in independent film and high-end TV that were delayed last year, due to Covid and communicable disease (CD) exclusions, wouldn't have been able to shoot without the comfort of "insurance", or more specifically the [PRS]," says Paul Hillier, director, film and television practice, at Tysers Insurance Brokers. "It has basically plugged the gap in the production insurances on a project."
After the early pandemic hiatus, production activity in the UK very quickly ramped up last autumn to pre-pandemic levels. Some 640 independent films and TV productions have already taken advantage of the scheme, which is being credited with supporting 55,000 screen sector jobs. Of these, 52 were independent films.
The US majors and the streamers shooting in the UK have deep enough pockets not to need the scheme, which is managed by Marsh Commercial. The PRS is aimed instead at producers who would "otherwise be unable to self-insure or access insurance or indemnity in the commercial market on commercially viable terms." (The US streamers have been co-producers on some projects registered for the scheme, among them Bad Wolf's His Dark Materials on which HBO is a partner.)
Although the PRS has been used primarily for TV – for plenty of Mary Berry cooking shows and Joe Wicks fitness programmes as well as for drama series – it has proved vital for the UK's independent filmmakers.
Financier Jim Reeve, director of Great Point Media, has eight UK projects that have benefitted, among them Freegard, starring James Norton and Gemma Arterton. "It has been incredibly helpful for a lot of projects," he agrees.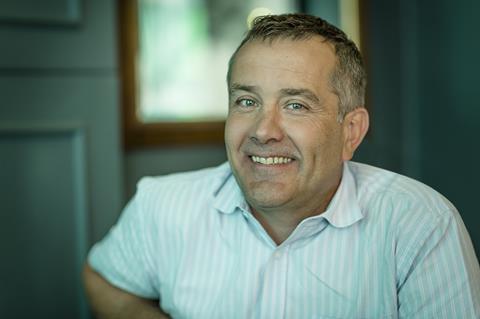 One of the UK's most prolific producers, Damian Jones, had three films shooting that he says "wouldn't have happened without the scheme".
One was Jim Archer's drama Brian And Charles, which had stopped production in February at the start of the pandemic but resumed in November. The second was romantic comedy Vibes & Stuff directed by Raine Allen-Miller, and the third was Aml Ameen's Boxing Day.
The latter was hit twice by positive Covid tests which led to shooting being suspended. The "understanding financiers", according to Jones, continued to cashflow the film during those hiatuses while the insurance claims were pursued.
"As an American who was fortunate enough to make a film in London last year, I can confidently say that I think it's amazing what the Production Restart Scheme has done," says Boxing Day producer Matthew Zamias. "It is a gigantic credit to the British film industry that such a scheme exists. It's an objective truth that the UK has been busier than any other place in terms of production on the ground globally. I wish that around the world, especially in the United States, they would figure out something like this."
Around 120 claims have been made so far through the PRS and the first 31 have already been settled. The scheme covers losses associated with abandonment up to a cap of £5m – but no films have yet had to be abandoned.
"Untenable situation"
While the PRS has allowed the independent sector to surge forward and play its part in the UK's film and TV production boom, many UK producers are increasingly expressing considerable frustration with the huge costs – both financial and psychological – incurred running Covid-secure sets and are warning the situation is verging on unsustainable.
At Screen's own Restart Conference in May, leading figures from some of the UK's biggest companies – Working Title Films' Tim Bevan, Monumental Pictures' Alison Owen and See-Saw Films' Iain Canning – highlighted the "horrific" expense of complying with Covid safety measures. Canning made the startling assertion that See-Saw's multiple Oscar winner The King's Speech might not have been financed in the current climate.
Along with concerns about the extra expense is a growing exasperation with the "bubble" system which keeps different crew members from intermingling as they would in more normal times.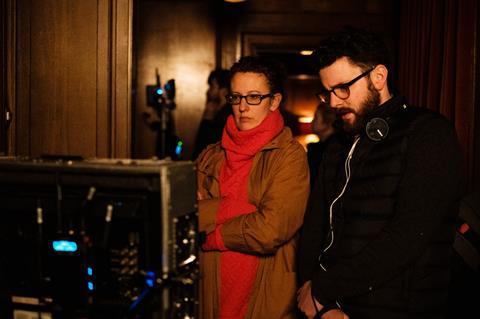 Producer Andrea Cornwell has just completed a 101-day shoot on Clio Barnard's period drama series The Essex Serpent, made for Apple TV and See-Saw. There were no shutdowns for Covid-related incidents and the project kept to its schedule.
On one level, this was a triumph of planning – of adhering to rigorous Covid regulations and of complete commitment from cast and crew. Even so, Cornwell says the experience was sapping and expensive.
"It is incredibly difficult to run a production which is completely rigorous without a budget inflation which simply isn't viable," Cornwell suggests.
Adapting to Covid is adding 10% to budgets "at a bare minimum", she suggests, and sometimes considerably more.
"It is stressful and it is taking huge amounts of energy which would otherwise be deployed in other more productive ways," Cornwell says. "It's untenable as an ongoing situation. There's a will to keep employment going to keep making it work. You have no choice but to manage the system as best you can. But it is not something that is sustainable should this pandemic continue indefinitely."
Additionally, there is also now a severe shortage of cameras, equipment and trained technicians due to the sheer amount of production taking place in the UK.
"We had a basic infrastructure up and running before the boom kicked in but even for us, we were finding for anything we needed to bring in, additional equipment, additional crew, it was getting nearly impossible," Cornwell says.
She talks of not being able to get hold of grips or of a crane and of a struggle to bring in equipment from Europe. "We were having to modify ways of doing shots because the equipment simply wasn't available in the UK."
Several productions have been postponed because crews and basic equipment are not available.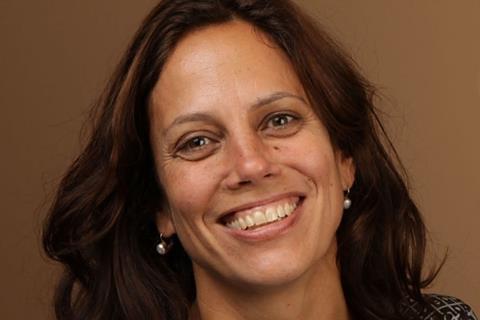 "It has been beyond problematic. It has been so challenging," Karlsen agrees.
When she made Mothering Sunday last autumn, it was one of the few independent films actually shooting. Now, as Karlsen works on Number 9's Living, Oliver Hermanus' London-set adaptation of Akira Kurosawa's Ikiru, production activity is at fever pitch – and so is competition for resources and equipment.
"The combination of the demand, the vast number of people filming, the insatiable need for content combined with Brexit…there just are not enough people to service the industry and there are not enough facilities to service the industry," Karlsen suggests. "Of course, if you are a larger film, you are able to block book which an independent can't do."
Safety net
Nonetheless, any frustrations expressed about the inconvenience and cost of shooting in the Covid era are quickly tempered. Most producers (including Karlsen and Cornwell) acknowledge their good fortune in being able to keep on working at all, with the PRS as a safety net.
"These are good problems to have, particularly in the pandemic when so many businesses are affected. The film industry is one of the great successes. They have been able to adapt and keep going," notes Cornwell.
That is why there is such a clamorous demand for the PRS to be extended into 2022, something which now looks highly likely. There is no official confirmation but the scheme is a good news story for the government and the economy.
"Traditional [film] insurers are not in a position to offer cover yet and I don't think they will for the foreseeable future," says insurance broker Hillier. "There are several policies in the market that offers various levels of limited cover at fairly significant rates, as well as a couple of new models, but nothing that currently would replace, on a similar basis and cost, the PRS. Kudos again to the UK government for rolling out the scheme and sticking with it."