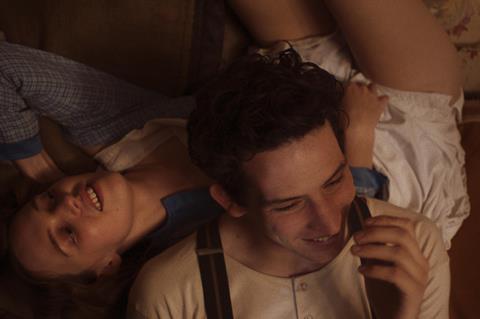 52 independent films have gone into production in the last year with support from the UK government's film and TV Production Restart Scheme (PRS), according to statistics published by the government today.
The 52 films had a combined budget of £190.8m.
This formed 10% of the £1.9bn total production budgets of the 640 UK independent film and TV projects supported by the PRS since it was launched in July 2020. The government said this represents 55,000 jobs that may otherwise have been lost.
Titles that secured insurance through the scheme include Eva Husson's Mothering Sunday, produced by Number 9 Films, which shot in autumn 2020 and launched in Cannes Premiere this month; and Craig Roberts' The Phantom Of The Open, produced by Spartiate Films, which filmed from October 2020, and is in post-production.
The scheme had supported 368 productions by the end of April 2021; with 480 by the end of May; and 561 by the end of June 2021, reaching 640 by July 2021.
Films to have benefitted from it in recent months include Oliver Hermanus' Living, also produced by Number 9, starring Bill Nighy, Tom Burke and Aimee Lou Wood, which began filming last month in London; with TV series including seasons two and three of ITV period drama Sanditon for Red Planet Pictures, and the final season of Killing Eve for Sid Gentle Films.
"An amazing success story"
The Production Restart Scheme went live in October 2020 with £500m backing from the government, making direct compensation available to producers that incur costs caused by coronavirus abandonment or delays. It was back-dated to include productions which had shot since July 2020.
Hakan Kousetta, chair of the Pact Council for UK screen trade body Pact and joint managing director of 60Forty Films, described the scheme as "an amazing success story".
"It has allowed the sector to thrive through the darkest days of COVID, and in doing so, ensured billions of pounds have been poured into the wider UK economy," said Kousetta. "As we all learn to operate in a world where Covid continues to subsist, the Restart Scheme has become a pillar upon which the future success of the sector rests. Hopefully its incredible effectiveness makes it a no-brainer for the government to continue to operate the scheme in the future."
"Productions across the UK play an important role in the wider economy too, providing income for locations, catering companies, transport firms and many more. So the scheme's benefits extend beyond just our sector," said John McVay, CEO of Pact. "As we move through the recovery phase, the continued confidence that the scheme provides is as vital as ever, and remains essential where commercial insurance is absent."
The scheme has been a "game-changer for the industry's recovery" from the pandemic according to BFI CEO Ben Roberts. "A year down the line we are looking at a booming sector attracting further commercial investment and opportunities for more jobs and contributing to the UK's economy."