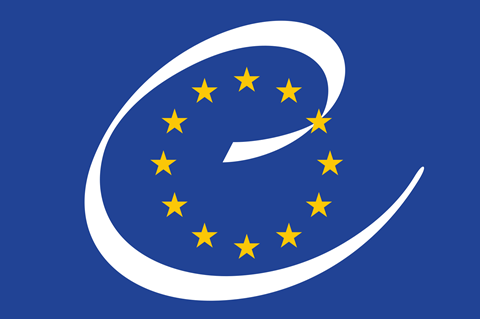 The UK has become the 24th country to sign the updated version of the European Convention on Cinematographic Coproduction (ECCC).
Christopher Yvon, UK permanent representative to the Council of Europe, and Gabriella Battaini-Dragoni, the deputy secretary general of the Council of European Strasbourg at the Council of Europe, signed the ECCC document in Strasborug last week.
The decision to sign is being seen by some as a symbolic step taken by the UK in its determination to carry on working with Europe and other international territories whatever happens with Brexit.
The new Convention is a modernised, simplified version of the original Convention, which was put in place in 1994. The key difference about the modified version is that it introduces more flexibility and enables European signatories to coproduce with partners outside Europe, for example Canada, South Africa, Australia, New Zealand and Latin America, without having to use bilateral coproduction treaties. The updated Convention was first launched at International Film Festival Rotterdam two years ago.
Under the original Convention, smaller territories were effectively excluded from bigger projects as they were often not able to provide 20% of the overall budget to become part bilateral co-productions and the 10% required for multilateral treaties. They could participate in productions as servicing producers but they would not be recognised as official national co-production partners. However, the revised Convention has seen the minimum participation level lowered to 5% This means that producers will be able to use a specific element, for example a head of department from another country, whereas the original convention parameters would see the producers having to take that element from t co-producers in the project.
Before the UK can start using the Convention, it will need to be ratified in the UK Parliament. Only nine nations have both signed and ratified the new Convention so far.
In the meantime, UK producers are still able to use the old Convention. Co-productions where at least one country involved has not yet signed and ratified the new text will continue to be regulated by the 1994 Convention. According to recently-released BFI 2018 statistics, coproductions contributed £24 million (1%).of the aggregate UK spend of features last year. 20 of the 202 films that started principal photography in the UK during 2018 were coproductions.