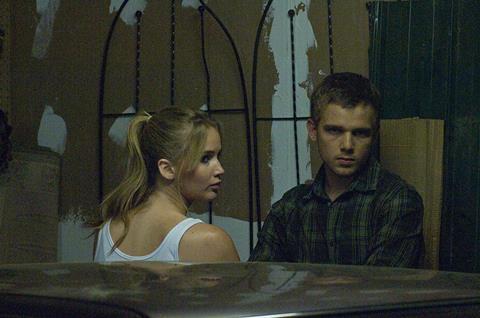 Alliance Media Partners, the London-based production and finance company with offices in Toronto and LA, has struck a non-exclusive agreement with Canadian producer Robert Menzies.
In a related deal, it has also sealed and a separate post-production accord with Toronto-based Eggplant.
The pact with Menzies will see the producer become the company's Canadian representative, supervising co-productions and bringing in new acquisitions for both AMP's production and financing arm, as well as its London-based sales arm AMP International.
Menzies has produced more than 35 features to date, including psychological thriller House At The End Of The Street, starring Jennifer Lawrence, and horror tale I Am The Pretty Thing That Lives In The House with Ruth Wilson.
AMP is now forming a new genre-focused slate, with its first titles set to shoot in North America from the end of 2019.
In a separate deal, all the post-production on those titles will be handled by Toronto-based facility Eggplant, in a joint venture agreed at TIFF. AMP International will also handle sales on all of those titles.
AMP, part of the Dubai-based Alliance Capital Group, was founded in 2015 by producer Bob Portal and financier Inderpal Singh to focus on genre movies with international appeal. Its sales division AMP International was launched in 2017. Recent titles include Anna And The Apocalypse, Blue Iguana, and the upcoming Amulet written and directed by Romola Garai.
Singh said on the post-production deal: "It makes sense with a greater volume of films in the next two years to have a consistent and established post-production partner, so a growing company like Eggplant is a great partner for us, and we aim to expand Eggplant's reach to the US, UK and beyond as the partnership develops."
Menzies said: "As an active producer the relationship with your post house is paramount. I'm pleased to be able to bring my long-standing relationship with Eggplant to the table as we develop an interesting slate of films with AMP."