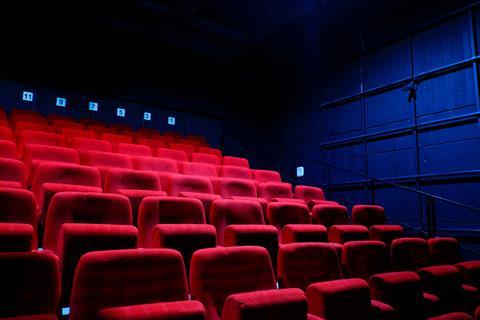 In a stunning development, Universal Filmed Entertainment Group (UFEG) and AMC Entertainment Holdings have agreed to collapse the exclusive theatrical window to a minimum of 17 days and share revenue from the ensuing premium VoD (PVoD) run.

The exclusive multi-year agreement, announced on Tuesday (July 28), covers theatrical exclusivity for UFEG films (Universal and Focus Features) exhibited in AMC Theatres in the US for at least three weekends (17 days).
After that the studio has the option to make its titles available across PVoD platforms including AMC Theatres On Demand.
There is no official start date for the deal and it is understood those conversations will take place once AMC Theatres reopen, which is currently set for mid to late August. Universal's Candyman is currently set to open on October 16.
Terms of the deal were not disclosed, comments by AMC CEO Adam Aron imply there will be revenue share from the PVoD portion of the release. "We are participating in the entirety of the economics of the new structure," he said.
The two companies will begin in the coming weeks discussions around international distribution agreements in AMC markets in Europe and the Middle East. Talks will inevitably address No Time To Die, which Universal is distributing internationally, as well as major releases where Universal holds worldwide distribution rights.
Universal's traditional windows for electronic sell through (EST) and VoD remain unchanged.
Observers said the announcement paves the way for a landscape where only tentpoles are deemed suitable for theatrical release, while rom-coms, dramas and biopics will struggle to do so. These films have generally found it harder to reach the big screen in recent years, especially with the rise of streamers.
It is likely that Universal will keep its biggest tentpoles in theatres for longer, like Fast & Furious 9, Minions: The Rise Of Gru, and Jurassic World: Dominion, all three of which set to open in 2021 after Universal pushed the first two into next year during theatre closures brought on by the pandemic.
The 17-day boundary will most likely kick in for mid and lower budget releases, or those that are patently underperforming at the box office.
The National Association of Theatre Owners had not issued a statement at time of writing as it does not comment on decisions by individual members.
For years now, Universal has been the most aggressive Hollywood studio in terms of shrinking the theatrical window. Observers said the announcement would almost certainly trigger similar conversations between other studios, AMC Theatres and the broader exhibition community, and there was speculation that it would be a matter of time before simultaneous theatrical-PVoD releases becomes more commonplace.
The development buries the hatchet between the parties and represents a remarkable about-turn by Aron, three months after he said AMC Theatres would not carry Universal films.
That pronouncement sparked a war of words between the two companies and came amid the acrimonious Trolls World Tour saga when, against the backdrop of theatre closures, NBCUniversal switched the distribution plan for the family sequel away from the traditional exclusive theatrical-first model to a simultaneous PVoD launch and limited theatrical exposure in cinemas that stayed open.
UFEG chairman Donna Langley said, "The theatrical experience continues to be the cornerstone of our business. The partnership we've forged with AMC is driven by our collective desire to ensure a thriving future for the film distribution ecosystem and to meet consumer demand with flexibility and optionality."
Aron said, "AMC enthusiastically embraces this new industry model both because we are participating in the entirety of the economics of the new structure, and because premium video on demand creates the added potential for increased movie studio profitability, which should in turn lead to the green-lighting of more theatrical movies.
"This multi-year agreement preserves exclusivity for theatrical viewing for at least the first three weekends of a film's release, during which time a considerable majority of a movie's theatrical box office revenue typically is generated. AMC will also share in these new revenue streams that will come to the movie ecosystem from premium video on demand. So, in total, Universal and AMC each believe this will expand the market and benefit us all.
"Focusing on the long-term health of our industry, we would note that just as restaurants have thrived even though every home has a kitchen, AMC is highly confident that moviegoers will come to our theatres in huge numbers in a post-pandemic world. As people enjoy getting out of their homes, we believe the mystical escape and magical communal experience offered at our theatres will always be a compelling draw, including as it does our big screens, big sound and big seats not to mention the alluring aroma of our perfectly prepared popcorn.
"Universal and AMC have partnered in bringing stellar movies to moviegoers for a full century. With this historic industry changing agreement, together we will continue to do so and in a way that should drive success for us both."
UFEG vice-chairman and chief distribution officer Peter Levinsohn led negotiations on behalf of the studio. Full terms of the deal are confidential were not disclosed.