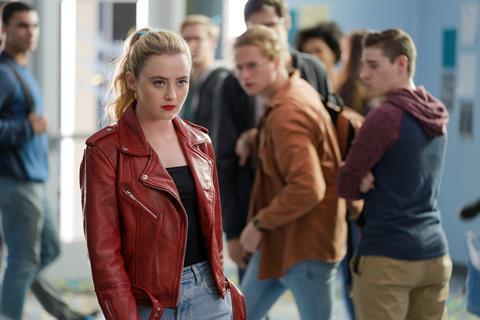 In a deal that applies immediately to current release Freaky, Universal Filmed Entertainment Group (UFEG) has struck its latest so-called dynamic window agreement with Canada's largest exhibitor Cineplex.
Under the terms of the multi-year pact, Universal has the option to move Universal and Focus Features titles to PVoD and the Cineplex Store digital platform after a minimum 17 days in Cineplex cinemas.
It is understood Blumhouse comedy horror and November 13 release Freaky could arrive on PVoD as soon as December 4.
As is the case in Universal's deal with US operator Cinemark announced earlier this week, any film that scores a North American opening weekend of more than $50m will remain in cinemas exclusively for 31 days before Universal can move it into the digital arena.
The parties said the arrangement was a commitment to a "sustainable model for years to come". Full terms of the deal are confidential and were not disclosed, although it is understood there is a revenue share component.
"The pandemic has given the industry and movie-lovers around the globe a new appreciation for the magic of the big-screen experience," said Cineplex president and CEO Ellis Jacob. "We are pleased to work alongside like-minded partners such as Universal, a studio that respects the theatrical window and is committed to the sustainable long-term health of the theatrical ecosystem."
UFEG chairperson said Donna Langley said, "With audience fragmentation accelerating due to the rise in digital, streaming and cord cutting, as well as the unprecedented issues our industry is facing right now, our relationship with exhibition had to evolve and adapt to the changing distribution landscape.
"Giving consumers the flexibility to view content on their terms is more important than ever to help expand moviegoing, and Ellis and our partners at Cineplex allow us to increase these opportunities for our Canadian audience."
UFEG's upcoming film slate includes: The Croods: A New Age on November 25; Half Brothers and All My Life on December 4; and News Of The World and Promising Young Woman on December 25.