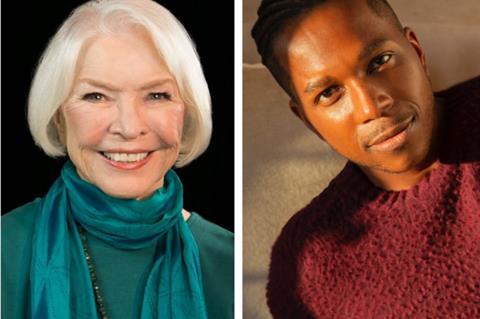 In the latest sign of how far studios are willing to go to boost subscribers at their streamer stablemates, Universal and Peacock are reportedly paying more than $400m for an upcoming Exorcist trilogy to star Leslie Odom Jr. and Ellen Burstyn, who will reprise her role from the original 1973 horror classic.
The new franchise from Blumhouse and Morgan Creek is described as a continuation of the notorious horror property about demonic possession.
David Gordon Green, whose Halloween Kills has landed an out of competition slot at Venice Film Festival in September, will direct the first entry which will open theatrically on October 13, 2023.
The parties did not elaborate on when the film will debut on Peacock, Universal's corporate sibling under the NBCUniversal umbrella that is broadcasting the Tokyo Olympics but otherwise has maintained a relatively low profile since it launched a year ago.
Universal Filmed Entertainment Group (UFEG) established a distribution paradigm last year whereby it has the option to move Universal Pictures and Focus Features releases to PVoD after a minimum of 17 days of exclusive theatrical release, rising to 31 days for films that gross more than $50m on opening weekend.
Sources did not comment either on speculation in The New York Times that the second and third instalments might debut on Peacock. However Blumhouse founder Jason Blum indicated the platform will play a big role when he praised UFEG chairman Donna Langley and vice-chairman, business affairs and operations Jimmy Horowitz for "having the foresight to be flexible with distribution" and said the partners were "committed to theatrical exhibition and will also serve streaming viewers well by bringing an exciting franchise like The Exorcist to Peacock."
Burstyn will reprise her role as Chris MacNeil, who enlisted the support of two Catholic priests to exorcise a demon from her young daughter in William Friedkin's 1973 adaptation of the book by William Peter Blatty. In the new film Odom Jr. will portray the desperate father of a possessed child who appeals to MacNeil for help.
The Exorcist earned $441m worldwide and garnered 10 Oscar nods, including best actress and a best picture nomination that was unprecedented for a horror film at the time. It spawned four less illustrious sequels and prequels, however Burstyn has held off from returning until now.
Blum will produce for Blumhouse alongside David Robinson and James Robinson for Morgan Creek. Green, Danny McBride and Couper Samuelson will serve as executive producers. Ryan Turek is overseeing the project for Blumhouse.
Scott Teems (Halloween Kills, The Quarry), McBride (Halloween Kills, Halloween) and Green created the story and Peter Sattler (Broken Diamonds) and Green will co-write the screenplay.
CAA represented the filmmakers in the worldwide deal and was integral in another headline-grabbing IP transaction earlier this year when it brokered Netflix's $400m-plus acquisition of two follow-ups to Knives Out from director Rian Johnson and producer Ram Bergman.
Over the past eight years Universal and Blumhouse films have grossed more than $3bn worldwide. Green's Halloween reboot in 2018 earned more than $250m globally to become the highest-grossing chapter in the four-decade horror franchise.