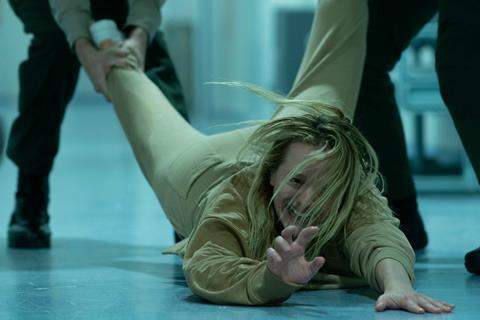 The French branches of Universal Pictures International (UPI) and Warner Bros are among a dozen distributors operating in France to have been granted permission by the country's National Cinema Centre (CNC) to break the theatrical window due to the shutdown of cinemas amid the Covid-19 pandemic.
They are joined by local studios Gaumont and Pathé as well as independent distributors Le Pacte, Diaphana, Memento Films Distribution and Ad Vitam, Rezo and Apollo, all of which are strong supporters of France's media windows.
France's notoriously strict media chronology normally stipulates a four-month VoD window for films with more than 100,000 admissions, equivalent to a box office gross of around $700,000, and a three-month window for films which drew fewer than 100,000 spectators.
In an unprecedented move, the CNC was granted special temporary powers on March 20 to unilaterally shorten the VoD and DVD window for some 60 films which were in cinemas on March 14, when France announced the closure of all non-essential public spaces including some 2,000 cinema theatres.
This was later extended to include films which were scheduled to be released during the lockdown period, which will last until at least April 15 and may go on longer.
The SVoD window, running 28 to 38 months depending on whether the platform has signed up for local investment obligations, is not included in the measure.
The CNC published a first list of films granted permission for an earlier VoD release on Thursday. This permission is only granted on request.
UPI France has opted to shorten the VoD window for The Invisible Man, 1917, Queen & Slim and Dolittle while Warner Bros has been granted permission for Birds Of Prey and In The Heart Of The World.
Many of these films had been out in cinemas for a number of weeks by March 14.
UPI's The Invisible Man, however, was only in its third week on release when it was stopped in its tracks with some 620,000 admissions, equivalent to a gross of around $4.4m, according to CBO Box Office.
Parent company NBCUniversal had already announced on March 16 that it would make stalled US releases such as The Hunt, The Invisible Man, and Emma available for digital purchase in the US earlier than planned due to the closure of cinemas there as a result of the coronavirus pandemic.
A number of local independent distributors have also tapped into the scheme
Le Pacte was granted permission for Stéphane Demoustier's The Girl With A Bracelet, Hirokazu Kore-Eda's The Truth and Alejandro Landes' Sundance special jury award winner Monos.
The Girl With A Bracelet was in its fifth week on release on March 14, with some 320,000 admissions for a rough gross of $2.3m, and The Truth, which was released back in December, had been nearing the end of its theatrical career in France with some 370,000 admissions ($2.6m). Monos, however, had been on release for just two weeks.
Le Pacte chief Jean Labadie, who is a staunch defender of France's media chronology, said breaking the window for Monos was the only option. "There was no alternative," he told Screendaily.
He added, however, that the company had no plans to bring forward the VoD release for Todd Haynes's Dark Waters, which had been on release for three weeks when cinemas closed with some 270,000 admissions.
"We did not request a derogation for Dark Waters, which we think still has a great theatrical future ahead in France," he said.
Labadie added that he was unlikely to tap into the derogation for films that were not on release on March 14 but were due to come out during the lockdown period, like The Perfect Candidate.
"That's not on the cards now and in any case rather than a VoD release, we would perhaps consider a streaming deal for France. The VoD market for arthouse films is tiny in France for a number of reasons including piracy," he said.
Other titles on the list include Diaphana releases Arab Blues and The Whistlers, Memento's The Wild Goose Lake and Wasp Network as well as Ad Vitam's Notre Dame and Litigante. Most of these titles had been in theatres for a number of weeks when the lockdown started.
Diaphana's head of acquisition Karin Beyens told Screendaily that the company had only applied for films that had been in cinemas on March 14 and was not planning to make any of its unreleased titles available via VoD without a theatrical release.
"We also brought forward the VoD release of Matthias & Maxime in response to strong VoD demand at this time," she added, referring to Xavier Dolan's drama which was released in France on October 16, 2019.
More surprising inclusions included Gaumont's mainstream comedies #Iamhere and Papi Sitter and Pathé's Dany Boon-starrer Le Lion. Both companies are staunch supporters of the big screen experience but again these films had been in theatres for some time when the lockdown was declared.
A number of distributors appear not to have requested derogations for their films caught up in the lockdown. Notable titles not on the list included Tunisian family drama A Son (Jour 2 Fête), How To Be A Good Wife (Memento), Vivarium (The Jokers) and De Gaulle (SND). Their distributors hope to relaunch these titles when cinemas open again although the date for this remains uncertain.