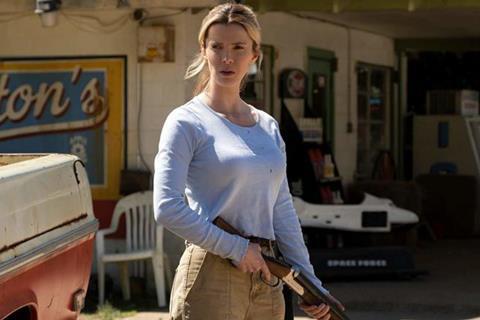 In a dramatic response to the coronavirus pandemic that potentially has huge implications for the relationship between studios and exhibitors, NBCUniversal said on Monday (March 16) that current Universal Pictures films will be available on demand day-and-date with their global theatrical release.
It is understood the policy of collapsing windows – so controversial for years in Hollywood and the subject of constant debate – does not apply to Universal's entire 2020 slate but so long as current conditions prevail.
It kicks off with DreamWorks Animation's Trolls World Tour, which is scheduled to open on April 10 in the US and launched in Singapore and Malaysia at the weekend. The day-and-date release will be concurrent with Trolls World Tour's local theatrical release date in each international market where available.
Universal will also make films that are currently in theatrical release – The Invisible Man, The Hunt, and Emma – available on-demand starting as early as Friday (March 20.) Cinemas are closed in 32 countries and partly closed in at least a dozen others, while all cinemas in Los Angeles and New York have gone or are going dark this week. AMC Theatres, Regal Cinemas and other chains have implemented "social distancing" policies cross the US.
Titles will be available for a 48-hour rental period from NBCUniversal sister companies Comcast and Sky as well as a range of on-demand partners at the suggested retail price of $19.99 in the US and the price equivalent in international markets.
The move follows the recent announcement by Disney that it was making Frozen 2 available on Disney+ earlier than originally intended, and was making and Star Wars: The Rise Of Skywalker available in digital stories early to give house-bound viewers who cannot go to theatres new entertainment options.
NBCUniversal said it will continue to "evaluate the environment as conditions evolve and will determine the best distribution strategy in each market when the current unique situation changes."
"Universal Pictures has a broad and diverse range of movies with 2020 being no exception," said NBCUniversal CEO Jeff Shell. "Rather than delaying these films or releasing them into a challenged distribution landscape, we wanted to provide an option for people to view these titles in the home that is both accessible and affordable.
"We hope and believe that people will still go to the movies in theaters where available, but we understand that for people in different areas of the world that is increasingly becoming less possible."