Plus: Spiderworx Media unveils $50m fund; Kristen Stewart to direct short for Refinery29; and more…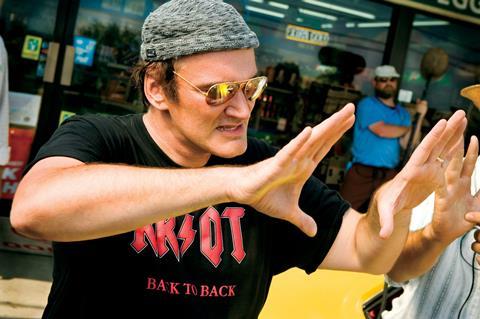 Quentin Tarantino and Rita Moreno will receive Doctorate of Fine Arts degrees honoris causa from the American Film Institute on June 15.
The presentations will take place in recognition of the pair's contributions to the art of the moving image during the AFI Conservatory's commencement ceremony at the TCL Chinese Theatre in Hollywood.
Tarantino recently released his eighth film, The Hateful Eight. Morena is that rarest of birds – a winner of an Oscar, an Emmy, a Tony and a Grammy. Her film acting credits include West Side Story.
Director Daniel Adams and Nashville music producer Michael Flanders have teamed up to create Spiderworx Media, a $50m fund to produce films over an unspecified term. First to go is satire An L.A. Minute. Hyde Park International handles sales on Spiderworx content. The entity will also serve as a music publisher and P&A fund.
Universal Pictures has dated Universal R-Rated Comedy for April 20, 2018.
Dutch creative digital production company and VR / experiential specialists MediaMonks, which has US outposts in Los Angeles and New York, has acquired Cricket Brasil in Sao Paolo. The latter will produce digital work for the Brazilian market as MediaMonks Sao Paolo.
Kristen Stewart is lining up her directorial debut Water, for digital lifestyle media company Refinery 29, which separately announced on Monday it has launched virtual reality division VR29 Studios.