The director and Oscar-winning actress will receive the Stanley Kubrick Britannia Award for Excellence in Film at this year's AMD British Academy Britannia Awards presented by Jaguar Land Rover and American Airlines.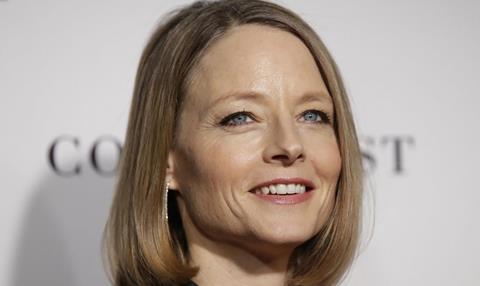 The annual BAFTA Los Angeles celebration will take place on October 28 in Beverly Hills.
Foster directed this year's release Money Monster and recently directed episodes of House Of Cards and Orange Is The New Black. Her last outing as feature director was 2011's The Beaver starring Mel Gibson.
A24 has updated release information for 20th Century Women starring Annette Bening, Elle Fanning, Greta Gerwig, Billy Crudup and Lucas Jade Zumann. The comedic drama will open in limited release on December 25 and expand wide on January 20, 2017. Mike Mills directs in his follow-up to Beginners.
Shooting has begun in and around Toronto on psychological thriller The Wanting starring Adam Brody and Amanda Crew. Yam Laranas directs the story in the vein of Rosemary's Baby and The Exorcist. Rob Heydon produces and Sid Ganis and Joni Sighvatsson are executive producers.
Roth Kirschenbaum Films will team with VR start-up Baobab Studios on a feature version of Invasion!, the well-travelled VR short about a pair of rabbits that must thwart an alien attack. Joe Roth and Jeffrey Kirschenbaum will collaborate on the project with Baobab's Eric Darnell, Maureen Fan and Kane Lee.
Mira Sorvino has joined Jason Isaacs on the cast of Ace In The Hole Productions, Dana Lustig Productions and Primary Wave Entertainment's Behind The Glass, a psychological-thriller that marks the US directorial debut of Assaf Bernstein, writer and director of Israeli Mossad spy thriller The Debt that inspired the US film of the same name.
Fox Searchlight will launch a nationwide voter registration initiative and is partneing with exhibitors to hold voter enrolment in theatre lobbies on National Voter Registration Day on September 27 prior to special promotional screenings of The Birth Of A Nation, which rolls out on October 7. The film's star, producer, director and co-writer Nate Parker has recorded a PSA to raise awareness of the issue with fellow cast members.
Dolby Laboratories, David Geffner and Rodrigo Prieto will receive the International Cinematographers Guild's special 2016 Emerging Cinematographer Awards in Los Angeles on September 30.
NBCUniversal International Studios has optioned the rights to sci-fi graphic novel Trees and have set Hardy Son & Baker, with whom NBCUniversal International Studios has a first-look deal, to adapt the project.
Inception Media Group (IMG) has signed a multi-year agreement to serve as exclusive US television distributor for Albatross World Sales, the Germany-based company behind titles like Fidel Castro: Life For The Revolution, Goering's Secret: The Story Of Hitler's Marshall, and Hitler's 9/11: The Secret War On America. IMG also gets digital, non-theatrical and home video rights for the US.
Blanc/Biehn Productions and Give & Take Productions' thriller Psychophonia will receives its world premiere in Sitges on October 7. Hidden In The Woods will get its Spanish Premiere on October 8. Both films play in the Midnight X-Treme programme. Jennifer Blanc and Michael Biehn will attend.
Johnathan Brownlee's Three Days In August and Annie J. Howell and Lisa Robinson's Claire In Motion bookend the fourth edition of the La Costa Film Festival, set to run in Carlsbad, southern California, from October 13-16. Chris Noth will receive the inaugural Shining Star Award. For full details click here.