Michael Greyeyes, Sam, Ciaran Hinds, Chaske Spencer and Bill Camp have joined Jessica Chastain on Susanna White's Woman Walks Ahead.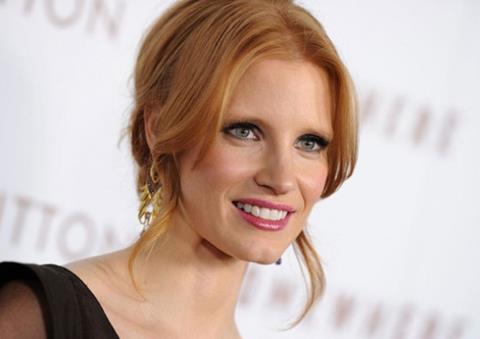 Production is underway in New Mexico on the story of Catherine Weldon, a portrait painter from 1890s Brooklyn who travels to Dakota to paint a portrait of Sitting Bull, and becomes embroiled in the Lakota peoples' struggle over the rights to their land. Steven Knight wrote the screenplay.
IM Global handles international sales, while CAA represents US rights.
Black Bicycle Entertainment is financing and producing alongside Bedford Falls in association with Potboiler.
Broad Green Pictures has hired Richard Fay as president of distribution. Broad Green's upcoming slate includes Bad Santa 2, set to open on November 23, and 2017 release Villa Capri. Fay most recently served as president of domestic theatrical distribution at Lionsgate.
James Le Gros, Kevin J. O'Connor, Amy Hargreaves, Jim Parrack and Angus Macfayden
and Nolan Lyons have joined the drama Buck Run, which marks the feature debut of Nick Frangione and is set to begin shooting in Lewisburg, Pennsylvania, and the surrounding towns of Milton and Miffinburg, on October 22.
Hardcore Henry executive producers Alex A. Ginzburg and Tony Lee of Let It Play have struck a partnership with 4DX and 270-degree projection format ScreenX that will make their recently announced We Kill Death the first feature to be produced specifically for each of the two immersive cinema technology formats. Ginzburg and Lee serve as producers on the project.
Freestyle Digital Media has acquired North American rights to the rom-com Do Over by Ryan Francis. Drew Seeley, Jonathan Bennett, Zack Lively, Amy Paffrath and Gina Field star. The film will open on VOD on October 11 followed by select theatrical screenings.