Plus: CinemaCon to anoint comedy trio; and more…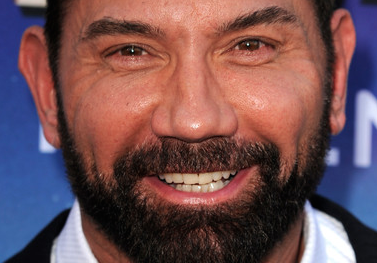 Dave Bautista will join Ryan Gosling, Harrison Ford and Robin Wright in Alcon Entertainment's Blade Runner sequel.
Plot points remain under the proverbial wraps, however Alcon said the Guardian Of The Galaxy and Spectre veteran would play "an important supporting role".
Denis Villeneuve is scheduled to begin shooting in July. Warner Bros and Sony handle North American and international distribution, respectively.
Zac Efron, Anna Kendrick and Adam DeVine will receive the CinemaCon Comedy Stars Of The Year Award on April 14. The trio star with Aubrey Plaza in Fox's comedy Mike and Dave Need Wedding Dates, set to open in North America on July 8. CinemaCon runs in Las Vegas from April 11-14.
Burt Reynolds and Amy Smart have joined Sweet Tomato Films and Character Brigade's family film And There Was Light. As previously announced, Jack Griffo from Nickelodeon show The Thundermans also stars in the story of a young equestrian girl who loses her eyesight in an accident. Castille Landon directs and the producers are Dori Rath and Joseph Restaino of Sweet Tomato Films. Production begins in the Florida area next month.
Dusty Bias' The Great And The Small won the Sonoma International Film Festival's audience award for best American independent feature on Saturday, while Daniel Raim's Harold And Lillian and Stuart McDonald's Oddball earned accolades for documentary and world feature.
Mark O'Connor is joining Sidney Kimmel Entertainment as evp of production, effective immediately. O'Connor reports to production president Carla Hacken and most recently served as a senior executive at Todd Phillips' Warner Bros-based production company Green Hat Films.
The San Francisco Film Society, in partnership with the Kenneth Rainin Foundation, announced on Monday the seven film-making teams that will receive a total of $215,000 in funding in the latest round of SFFS / KRF Filmmaking Grants. For more information click here.