Plus: FilmBuff acquiresI Am Gangster; and more…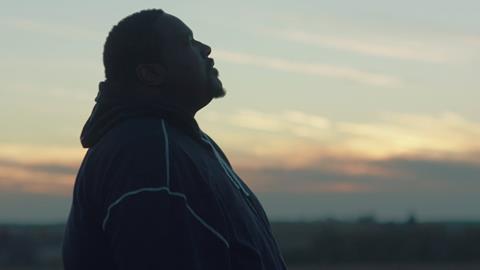 The Film Sales Company president Andrew Herwitz has acquired worldwide sales rights to Halfway ahead of its premiere at the American Black Film Festival in Miami.
Quinton Aaron from The Blind Side stars in the thriller with supporting performances by Marcus Henderson and Amy Pietz. Ben Caird wrote and directed.
"So many gems have been discovered in past years at the ABFF that this seemed the perfect festival to introduce Halfway to the industry," said Herwitz.
Tribeca Film Institute top brass have announced the second annual filmmaker retreat in partnership with the Camden International Film Festival (CIFF) and CNN Films. The five-day retreat is underway and provides five US-based documentary film-making teams with professional guidance and mentorship. The retreat participants are: A Woman's Work (Yu Gu director-producer, Elizabeth Ai producer); The Family I Had (Katie Green and Carlye Rubin co-directors-producers); Two Gods (Zeshawn Ali (Director/Producer); Aman Ali (Director/Producer); Untitled Project (Myles Kane and Josh Koury co‐directors); and Untitled Malheur Documentary - David Byars (director-DP, Stash Wislocki producer).
FilmBuff has acquired Moritz Rechenberg's Dances with Films Film Festival selection I Am Gangster from Reflektiv Film Company. Rick Mancia, Gilberto Ortiz and Abraham Bobadilla star in the story of life in Los Angeles' gritty East Side. Ralf Weinfurtner produced the film, which FilmBuff will release worldwide on all platforms later this year.