Disney-Pixar's juggernaut reached the milestone on Monday and became the fourth Walt Disney Studios release to do so this year after Captain America: Civil War, Zootopia and The Jungle Book.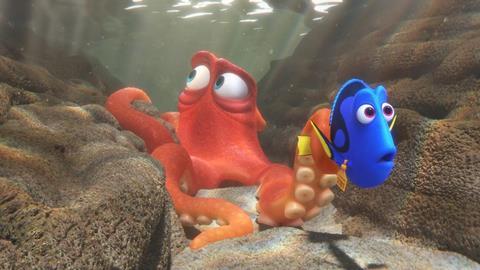 Finding Dory ranks as the third biggest Pixar release of all time on $900.4m worldwide as of Tuesday morning. It has grossed $476.9m in North America and $423.5m internationally, with debuts still to come in Italy and Germany, among others.
The family film overtook the original $871m worldwide gross of its 2003 prequel Finding Nemo and is approaching that film's $936m lifetime gross. Finding Dory ranks as the 16th Disney release to reach $900m worldwide.
Joey King (The Conjuring) will play the lead role in Broad Green Pictures' horror thriller Wish Upon. John Leonetti will direct and Sherryl Clark of Busted Shark Productions will produce from a script by Barbara Marshall. Production is expected to begin this autumn. The story centres on a 16-year-old misfit who pays a heavy price when she finds a magic box that grants wishes.
The Vancouver International Film Festival has restructured its film and industry programming to create multi-experiential streams that include curated screenings paired with talks and events. Streams range from international film and discovery selections in Panorama, to British Columbia and Canadian showcases Ignite and True North, to East Asia platform Gateway. The 35th annual festival runs from September 29-October 14
Lionsgate and Tribeca Enterprises' SVOD service Tribeca Shortlist will be made available as a native app on Samsung Smart TV, allowing Samsung Smart TV owners to access the service using their television remote.