Plus: Music Box nabs Seasons; CNN takes Holy Hell; and more…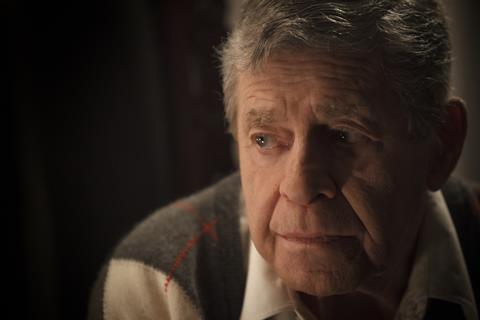 Jerry Lewis – who turned 90 on Wednesday – will present the official premiere of his latest film, Max Rose, on April 10 at the Museum of Modern Art in New York.
The film will run along with the museum's exhibition Happy Birthday, Mr. Lewis: The Kid Turns 90, which celebrates the actor's career. Producers Lawrence Inglee of Blackbird and Garrett Kelleher of Lightstream finalised the deal to release the film theatrically in the US through Paladin.

Daniel Noa wrote and directed the story about a retired jazz musician who sets out to learn whether his late wife had an affair.
Music Box Films has acquired US rights to Jacques Perrin and Jacques Cluzaud's Seasons and will release this autumn. Shot in seven countries, the film documents the rise of seasons and their effect on life after the 80,000-year long Ice Age came to an end. Music Box brokered the deal at the recent EFM in Berlin with Pathé International.
CNN Films has acquired US broadcast rights to the recent Sundance premiere Holy Hell directed by Will Allen with Jared Leto on board as executive producer. The Film Sales Company and Donaldson + Callif represented the film-makers in the deal.
Imax Corp has launched corporate social responsibility initiative Big Picture and has partnered with the United Nations Environment Programme to address environmental, societal and economic issues facing society as a whole. Imax convened a panel at USC on Wednesday called The Power Of Film To Effect Change, where participants included CEO Rich Gelfond, producer Lawrence Bender, and UNEP's Naysan Sahba.
A24 has set a May 13 release date for The Lobster. Yorgos Lanthimos' absurdist sci-fi comedy premiered in Cannes last year and stars Colin Farrell, Rachel Weisz, John C. Reilly, Lea Seydoux and Ben Whishaw.
Weinstein Books has acquired publishing rights to John Aldridge and Anthony's A Speck In The Sea by Sosinski and The Weinstein Company will develop the deep sea rescue thriller into a feature.
Lionsgate has hired media and entertainment analyst James Marsh to run its investor relations activities as senior vice president, investor relations. Marsh most recently covered media and entertainment for investment bank Piper Jaffray, and will work alongside Lionsgate svp, executive communications and investor relations Peter Wilkes, who will continue to focus on corporate media relations and executive communications.
Tugg will bring the first three volumes of Rooster Teeth's anime series RWBY to theatres worldwide in three separate theatrical events this year. RWBY's cinematic debut will roll out season by season and will include bonus content and special introductions.