Plus… Scream Factory and Chiller unveil cast on Fender Bender and The Orchard acquires Demon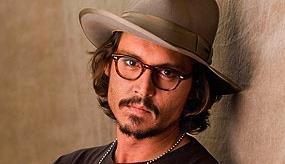 Black Mass star Johnny Depp will receivethe renamed Maltin Modern Master Award at the 31st annual Santa Barbara International Film Festival on February 6, 2016.
Shout! Factory genre label Scream Factory and the Chiller network have unveiled cast on Mark Pavia's thriller Fender Bender. Makenzie Vega, Dre Davis, Cassidy Freeman, Steven Michael Quezada and Bill Sage head the cast and shooting has begun in Albuquerque, New Mexico.
The Orchard has acquired North American rights to Demon by the late director Marcin Wrona. The film, about a haunted plot of land, premiered in Toronto and will open in 2016.
Fairway Film Alliance has added Where The Road Runs Out to its AFM sales line-up. Isaach De Bankolé,Juliet Landau and Stelio Savante star in the drama about a professor who finds love after he returns to the jungles of Africa following the death of a friend.
Streaming service Fandor has completed a $7m round of funding that includes Starz as lead strategic investor.
Starz has acquired all North American rights to Robert Edwards' One More Time and plans a 2016 theatrical and VOD release through Starz Digital. The company negotiated with CAA shortly after this year's premiere at Tribeca where it screened as When I Live My Life Over Again. Christopher Walken and Amber Heard star in the tale of a crooner who plots his comeback.