Plus: STX Entertainment dates three films for 2016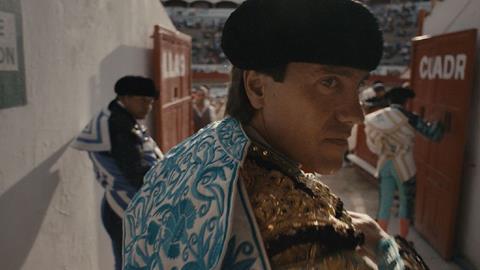 FilmRise has picked up all US rights from FWRV to Spanish documentary Gored, about bullfighter Antonio Barrera who has been impaled 23 times in the bullring and faces one final fight before retirement. Ido Mizrahy directed and the film premiere at Tribeca.
On the 43rd anniversary of the Apollo 17 Moon landing by Commander Eugene "Gene" Cernan, Gravitas Ventures has acquired US rights from Submarine to Mark Stewart Productions' documentary The Last Man On The Moon and will release theatrically on digital platforms on February 26, 2016. The film premiered at SXSW.
STX Entertainment has dated three films for 2016: Unt. Lucas & Moore Comedy starring Mila Kunis, Christina Applegate and Kristen Bell will open on August 19; Untitled Kelly Fremon Craig/James L Brooks/Hailee Steinfeld aka Besties on September 30; and The Bye Bye Man starring Carrie-Anne Moss, Faye Dunaway, Douglas on October 14.