The Latin American premiere of Garth Davis' Oscar season hopeful Lion will screen at the fifth Los Cabos International Film Festival, set to run in Mexico from November 9-13.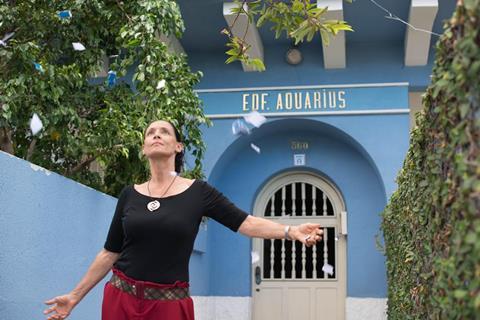 Kleber Mendonça Filho's acclaimed Brazilian film Aquarius gets its Mexican premiere, as does Babak Anvari's UK foreign language Oscar submission Under The Shadow.
Danis Tanovic's Serbian Oscar contender Death In Sarajevo receives its Latin American premiere. Michael Dudok's The Red Turtle also screens.
Vitagraph Films will open the aforementioned Aquarius in the US on October 14 at the Arclight Cinemas Hollywood. Nationwide rollout will follow the October 14th debut. Sonia Braga stars as a feisty retired music critic caught up in a tense property redevelopment scheme. The US premiere will take place at the New York Film Festival.
The George Lucas Family Foundation has established the Haskell Wexler Endowed Chair in Documentary at the USC School Of Cinematic Arts. The first holder becomes vice-dean of academic affairs at SCA, Michael Renov.
The third Bentonville Film Festival will return to Bentonville, Arkansas, from May 2-7, 2017. Geena Davis and ARC Entertainment CEO Trevor Drinkwater co-founded the event, which they claim is the only film competition in the world to guarantee theatrical, television, digital and retail home entertainment distribution for its winners in the best family film, audience award and best narrative categories.