Instructions Not Included and current release No Manches Frida are on the platform aimed at a base of more than 50million latino consumers in the US.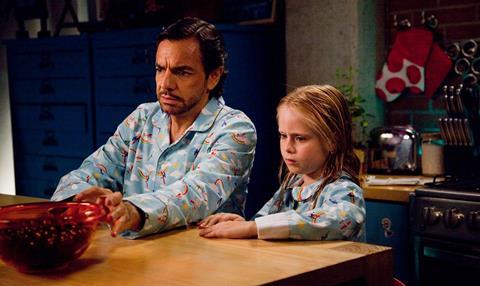 Lionsgate and Univision Communications unveiled the service on Monday and said it would launch in early 2017.
The platform will include Spanish-language box office hits spanning all genres, with many titles being made available day-and-date with theatrical release in Latin American markets.
It will encompass titles from Lionsgate's joint venture with Televisa, Pantelion Films, and Hollywood films from Lionsgate's 16,000-plus library and other catalogues dubbed into Spanish.
Arclight Films is in Toronto screening comedy A Few Less Men and has licensed rights to Square One for Germany, Lucky Red for Italy, Volga for Russia, Modus Vivendi for Pan Eastern Europe, Eastwood Holdings for Peru, Bolivia, Ecuador and Colombia, Italia Films for Pan Middle East and Galaxy for Vietnam. Studiocanal will distribute in Australia/New Zealand.
Eleven screenwriters and one writing team have been shortlisted for the 2016 Academy Nicholl Fellowships in screenwriting. The committee will convene later this month to select up to five winners of the year-long fellowships. To see the shortlist click here.