Plus: The Orchard picks up The Dinner; IMAX, Starbreeze in VR pact; and more…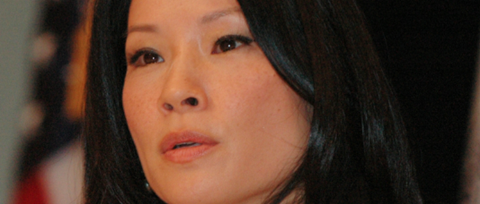 Lucy Liu, Method Man, Suki Waterhouse, Snoop Dogg, Margarita Levieva and Jeffrey Wahlberg have joined James Franco and Milla Jovovich in the post-apocalyptic thriller Future World.
AMBI Distribution handles worldwide sales while AMBI Pictures is financing the film in association with the Fyzz Facility and Black Sparrow, and produces with Dark Rabbit Productions.
Andrea Iervolino, Monika Bacardi, Vince Jolivette and Jay Davis serve as individual producers.
Cate Blanchett, Jeff Goldblum, Tessa Thompson, Karl Urban, and Mark Ruffalo will star in Marvel Studios' Thor: Ragnarok. Regular cast members Chris Hemsworth, Tom Hiddleston, Idris Elba and Anthony Hopkins reprise their roles in the third episode of the Norse god's adventures. Taika Waititi directs.
The Weinstein Company has unsurprisingly acquired world rights excluding French-speaking territories from Wood Entertainment to the upcoming documentary 21 Years: Quentin Tarantino. Tara Wood (21 Years: Richard Linklater) produces and directs.
The Orchard has picked up all North American rights from WME Global and CAA to the upcoming Richard Gere starrer The Dinner. Oren Moverman will direct the Herman Koch novel adaptation, which will also star Steve Coogan, Laura Linney, Rebecca Hall, Chloë Sevigny and Adepero Oduye
Paramount Pictures, Skydance, Bad Robot and director Justin Lin announced that Comic-Con in San Diegro will host the world premiere of Star Trek Beyond in IMAX on July 20. The outdoor event will be in partnership with the San Diego Symphony Orchestra at the Embarcadero Marina Park South.
IMAX Corporation has partnered with the Swedish virtual reality (VR) hardware and content pioneer Starbreeze to create a virtual reality experience that leverages the latter's StarVR headset technology and its 210-degree peripheral field of view. IMAX will look to set up VR content partnerships via its Hollywood alliances. The development follows news of the IMAX Google VR camera.