Plus: Fathom Events, Warner Bros plots Batman: The Killing Joke release; and more…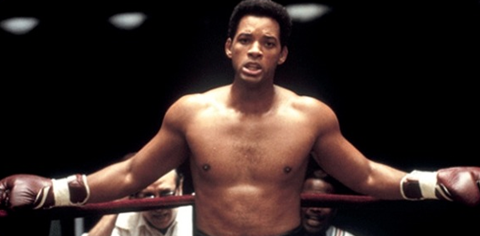 Sony will re-release Michael Mann's 2001 biopic Ali this weekend after the studio received numerous requests following the death of Muhammad Ali on June 3.
The film's release will be limited to a few hundred locations nationwide. Will Smith and Jon Voight earned lead and supporting actor Oscar nominations, respectively.
"The film truly honours everything that made Ali one of the central figures of our time, a man who commanded his sport but whose personal faith and principles made him mean so much more," said Rory Bruer, president of worldwide distribution for Sony Pictures.
Fathom Events is staging a theatrical release of Batman: The Killing Joke on July 25. Fathom Events will release the film in partnership with Warner Bros., Warner Bros. Home Entertainment, Warner Bros. Animation and DC Entertainment. Kevin Conroy and Mark Hamill reprise their seminal roles as Batman and The Joker, with Hamill set to introduce the screening.
Lorenzo Soria has been re-elected president of the Hollywood Foreign Press Association for the 2016-2017 year at the organisation's annual election meeting.
Sundance Institute has selected 25 projects to participate in its Screenwriters Lab, Documentary Edit and Story Labs and new Theatre-Makers Residency, which will take place concurrently this summer in the Sundance Resort in Utah. For full details click here.
FilmBuff has acquired US rights to paternity dramedy Don't Worry Baby starring John Magaro and will release the film in theatres and VOD starting on July 22.