Plus: CinemaCon to fete Donna Langley; XLrator launches Lifeframe doc label; and more…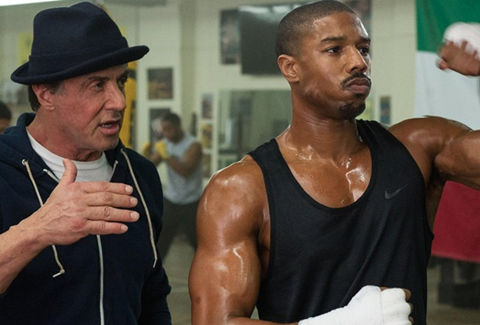 The Santa Barbara International Film Festival will honour Creed supporting actor Oscar nominee Sylvester Stallone with its Montecito Award on February 9, given to those who have made "a great contribution to film".
Universal Pictures chairman Donna Langley will receive the 2016 Pioneer Of The Year award at CinemaCon in Las Vegas on April 13. Langley has led the studio to be the industry's biggest annual studio gross powered by Jurassic World, Minions and Furious 7.
Gravitas Ventures, Oscilloscope and Cinedigm will supply content to the subscription-based digital network Premo, which will target multicultural millennials and launches in several weeks as a streaming service across various platforms such as apps, set-top boxes and gaming consoles.
XLrator Media has launched the Lifeframe documentary label and kicks off in April with Queen Mimi followed by the documentary about Guns N' Roses bassist It's So Easy And Other Lies. The slate includes She Makes Comics and Spirit Game: Pride Of A Nation. XLrator has established a partnership with Peter Spirer's Rugged Entertainment to channel through the new label, starting with Legend Of 420.
Grosvenor Park Media and Submarine have launched investment vehicle GP Submarine to focus on documentaries all platforms.
Kino Lorber has picked up Chloé Zhao's Songs My Brothers Taught Me starring Lakota Native Americans living on the Pine Ridge Indian Reservation in the Badlands of South Dakota. The film will screen on March 2 at New York's Film Forum and premiered in Sundance 2015 before playing in Cannes Directors' Fortnight. It will open in spring and also roll out across ancillary platforms. Kino Lorber brokered the deal with Zhao.
Tangerine director Sean Baker and Anomalisa co-director Charlie Kaufman are among panellists on the 15th annual Film Independent Directors Close-Up series that runs from February 3–March 2 in Los Angeles. For further details click here.