Producer Amy Hobby has been promoted to executive director of Tribeca Film Institute (TFI), effective immediately.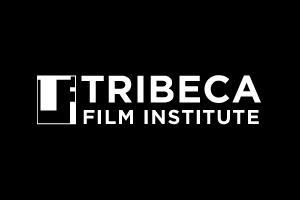 Hobby previously served as vice-president of artist programs at TFI and will now oversee programming, including oversight of the artist programs, education and interactive departments and their slates, as well as overall management of the organisation.
David Earls is rejoining TFI in the new role of managing director and will take charge of TFI's financial oversight, corporate governance, business affairs, fundraising and communications.
Earls served as head of individual giving at TFI from 2003 to 2012.
Anna Ponder, who served as interim executive director of TFI from February 2015 through December 2016, stepped down at the end of the year after leading TFI through its most successful annual benefit in November.
Vee Bravo and Opeyemi Olukemi remain in leadership roles as TFI's vice-president of education and senior director of interactive programmes, respectively.
SXSW has announced its next batch of featured speakers for the 2017 event including futurist Ray Kurzweil, and Game Of Thrones co-creators and showrunners David Benioff and D.B. Weiss. The festival runs in Austin, Texas, from March 10-19. For the full list click here.
Gravitas Ventures has acquired North American rights from Cinetic to the documentary SCORE: A Film Music Documentary. The film explores the creative process of film score composition and features interviews with such luminaries as Hans Zimmer, John Williams, Danny Elfman, Trent Reznor, Randy Newman and Quincy Jones.
Captain Fantastic, Zoolander 2, Nocturnal Animals, Doctor Strange, Game Of Thrones and Stranger Things are among the contenders vying for glory at the Make-Up Artists and Hair Stylists Guild Awards on February 19 in Los Angeles. For the complete list of nominees click here.
WME | IMG had launched a partnership to benefit the United Nations Children's Fund that will see the agency mobilise its network of brands and creators to lead the co-creation and distribution of content to elevate UNICEF causes. The WME | IMG Foundation will additionally continue its support of partner schools in Compton, Brooklyn, London and Nashville through mentorship programmes, arts and education grants, client collaborations and teacher assistance.
The 12th edition of the Los Angeles, Italia - Film, Fashion and Art Fest will be dedicated to three-time Oscar-nominated actor Marcello Mastroianni (Divorce Italian Style, A Special Day and Dark Eyes). The 2017 festival will take place at the Chinese Six Theatre complex at Hollywood & Highland from February 19-25.
President and CEO Julie Bristow of Toronto-based Bristow Global Media has hired Marlo Miazga as vice-president of content, effective immediately. Miazga's prior roles include co-president and founder of Newroad Media.