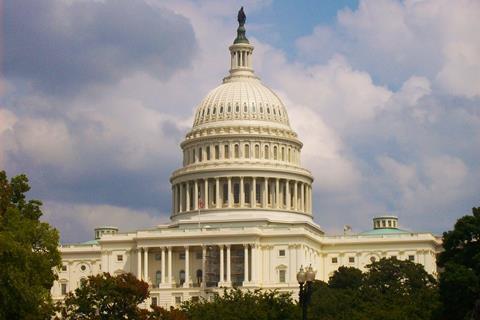 The National Association of Theatre Owners (NATO) on Thursday (October 8) urged cinema-goers to call on US Congress to pass pandemic relief measures as a senior officer warned the situation is "as urgent as it gets".
The move comes on the heels of a grim few days for exhibition as Cineworld temporarily closed its UK sites and US-based Regal venues today after No Time To Die and Dune became the latest tentpoles to vacate the 2020 release calendar.
Earlier this week Donald Trump halted stimulus package talks between Democrat House speaker Nancy Pelosi and the US treasury until after the US election on November 3. It is understood talks for aid to individual sectors of the US economy may be under discussion.
"The stark reality is that many movie theaters will not be able to open again if they don't receive government help," said Esther Baruh, director of government relations for NATO.
"This is as urgent as it gets. The exhibition industry thrived before this pandemic and it will thrive again, but theatres and their employees need a bridge to get them to that point."
Speaking to Reuters yesterday, Wonder Woman 1984 director Patti Jenkins said: "If we shut this down, this will not be a reversible process. We could lose movie theater-going forever."
NATO wants half a million cinema-goers to write to lawmakers asking for relief. So far its #SaveYourCinema campaign has produced more than 300,000 letters in support.
Last week 93 filmmakers including Steven Spielberg, Patti Jenkins and Christopher Nolan joined NATO, Motion Picture Association of America and Directors Guild of America in an appeal to Congress to pass economic relief measures.
They want Congress to consider multiple solutions for cinemas of all sizes that include an expansion of the Paycheck Protection Program, enacting the RESTART Act, and reallocating unspent money from the CARES Act, the $2.2tn stimulus packages passed last spring.
NATO said cinemas in the US employ more than 150,000 people.
Earlier this week NATO CEO John Fithian told Screen that business in the US is down 90% year-on-year, adding that 69% of his members said they will be forced to close their doors or file for bankruptcy by the end of the year without support.