New UK distributor Parkland Entertainment, now in its second market following last year's AFM, has taken UK and Ireland rights to US drama Rory's Way, starring Brian Cox and Rosanna Arquette.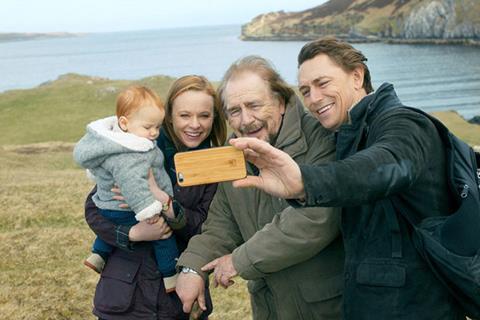 The film, previously titled The Etruscan Smile, is based on the novel by José Luis Sampedro. It was directed by Oded Binnun and Mihal Brezis. Arthur Cohn, the three-time Oscar winning producer of films including the documentary One Day In September, produced.
Parkland struck the deal with the producers here in Berlin.
Cox stars as Rory MacNeil, a rugged old Scotsman who reluctantly leaves his beloved isolated Hebridean island and travels to San Francisco to seek medical treatment. Moving in with his estranged son, Rory sees his life transformed through a newly found bond with his baby grandson. JJ Field and Thora Birch also star.
Last year, the film played at festivals in Montreal, Boston and Chicago.
To date, Parkland's slate includes The Keeper, Scotch The Golden Dram and Beyond The River. Here in Berlin, the company has also picked up UK rights to the Celia Imrie-starring Love Sarah from Film Seekers.
Parkland Entertainment was launched last year by former Arrow Films executive Tom Stewart and John Cairns, founder of sales and production outfit Parkland Pictures.