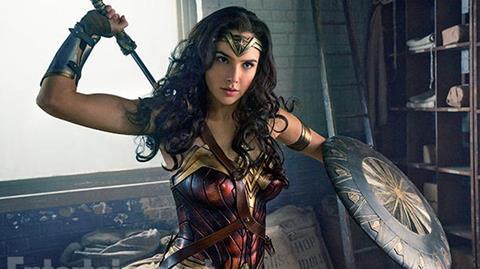 US exhibition major Cinemark will kick off its four-phased reopening at select Dallas-area theatres starting on Friday (June 19) with library tiles like Wonder Woman, Raiders Of The Lost Ark, and the tenth anniversary re-release of Inception prior to rolling out later phases from July 3 to July 17.
All sites will reopen with enhanced cleaning and sanitising protocols and will launch with a roster of 'Comeback Classics' including Ghostbusters, Jurassic Park, and Goonies before moving into new releases.
Pricing for Comeback Classics will be set at $5 per adult and $3 for children and seniors. Discounted concessions will be available including popcorn, sweets and fountain and bottle drinks.
The chain intends to screen new releases, which it listed as follows: Unhinged starring Russell Crowe on July 10; The Broken Hearts Gallery on July 17; Mulan on July 24; Tenet on July 31; The SpongeBob Movie: Sponge On The Run on August 7; Bill & Ted Face The Music on August 14, and A Quiet Place Part II on September 4.
The next phase of scheduled releases includes: Wonder Woman 1984 on October. 2, Black Widow on November 6, No Time To Die and Soul on November 20, Free Guy on December 11, West Side Story on December 18 and Top Gun: Maverick on December 23.