Steve Pullen's US horror The Ballerina has been picked up for UK distribution by 101 Films.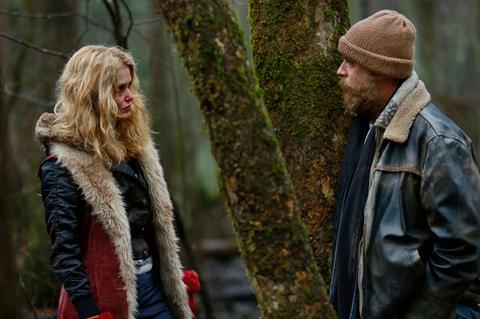 UK outfit Coffee & Cigarettes negotiated the deal on behalf of the producers and also helped market and package the project.
Starring Deena Dill (Scandal), Thomas Mikal Ford (Harlem Nights) and Adella Gautier (Now You See Me), the film follows a man on the run from child protective services with his nine-year-old daughter. Hiding in the swampy backwoods of Virginia, they live off the land and keep their distance from the inhabitants of the nearby forest. At night, the daughter is haunted by ghosts that threaten to take her away – as they become more violent, the father must try everything in his power to free her.
The Ballerina was directed, written and produced by Steve Pullen. Mark Hieronimus and Peggy Pullen were also producers on the project.
The film premiered at the Orlando Film Festival in October this year where it won prizes for its screenplay and poster.
In a separate deal also negotiated by Coffee & Cigarettes, UK home entertainment specialist Hollywood Classics has boarded the project to represent international rights ahead of the European Film Market in Berlin in February.
Coffee & Cigarettes co-founder Eduardo Panizzo said: "This film is a labour of love for producer and director Steve Pullen and we are delighted that the film has found a home both in the UK and internationally."