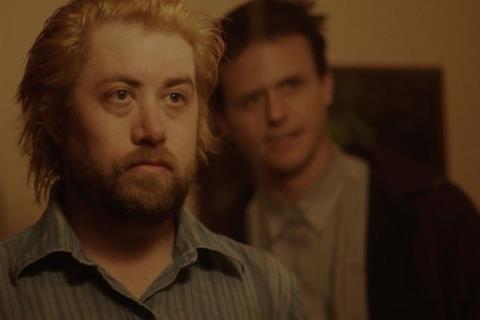 Utopia has acquired two Slamdance 2022 selections, taking worldwide rights to audience award winner The Civil Dead and the world excluding Canada to Therapy Dogs.
Comedy The Civil Dead (pictured) stars Clay Tatum, Whitmer Thomas and DeMorge Brown and is styled as a buddy move with a supernatural twist. A photographer encounters a long-lost friend from the past which strains his marriage and leads to him to question his sanity.
Tatum developed the film and shot it during the pandemic from a screenplay he co-wrote with Thomas. Civil Dead won the audience award for narrative feature and Utopia negotiated with WME Independent on behalf of the filmmakers.
Ethan Eng's Therapy Dogs chronicles a final year of high school as two friends set out to make the ultimate senior video and go undercover in the Ontario town of Mississauga. Utopia brokered the deal with the producers.
Both films are expected to launch in the first quarter of 2023 although further details on the release format were unavailable at time of writing.
Utopia's upcoming releases include this year's Cannes selection Holy Spider from Ali Abbasi and Sundance title Sharp Stick from Lena Dunham. Among prior acquisitions are Jane Schoenbrun's Sundance 2021 selection We're All Going To The World's Fair, Gaspar Noe's Vortex from Cannes 2021, as well as Errol Morris documentary American Dharma.