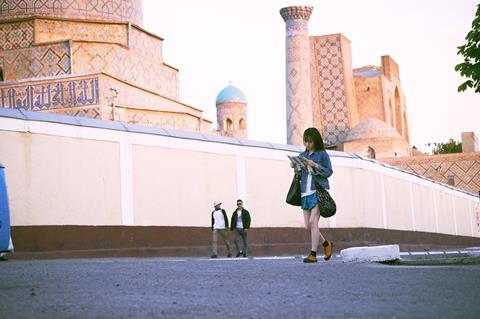 Uzbekistan is launching a 20% rebate on total expenditures for foreign productions that shoot in the Central Asian country from January 1, 2020.
Mukhlisa Azizova, chairman of the Uzbekistan National Film Commission, says the rebate is being introduced to help develop the country's tourism sector. The minimum-budget for a project to qualify will be $100,000, but there will be no cap. "The maximum is unlimited," said Azizova.
Uzbekistan National Film Commission is also launching a grant system that could cover production costs up to $300,000 for eligible audiovisual projects. To qualify, a producer will need their project to focus on one of three criteria: interpreting the myths and legends of Uzbekistan; dealing with the country's history; or focusing on a prominent Uzbekistani figure.
Kiyoshi Kurosawa's To The Ends Of The Earth, a Japan-Uzbekistan-Qatar co-production screening in Busan's Icons section, is the most recent production of note to shoot in Uzbekistan, although it filmed in 2018 before the introduction of the rebate. The film made its world premiere in Locarno this summer.