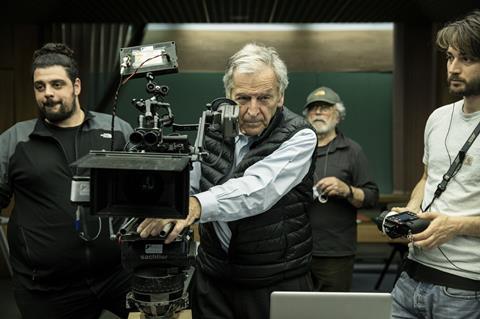 Greek-born French director Costa-Gavras is to be honoured with the the Glory to the Filmmaker prize at the 76th Venice International Film Festival (Aug 28 – Sept 7).
The ceremony will take place on August 31 in the Palazzo del Cinema, ahead of the world premiere of the director's latest Adults In The Room, screening out of competition.
It is based on the memoir by former Greek finance minister Yanis Varoufakis, which recounts the torturous negotiations between Greece and the EU during the country's debt crisis in 2015.
Costa-Gavras previously competed for the Golden Lion in 1983 with Hanna K., as well as receiving a Palme D'Or for Missing the previous year, a Golden Bear in 1990 for Music Box, and the Jury Prize at Cannes in 1969 for Z, which also won him an Oscar for Best Foreign Language Film.
The Glory to the Filmmaker prize is awarded to 'a personality who has made a particularly original contribution to innovation in contemporary cinema' and is now in its 14th year.
Previous recipients have included Stephen Frears, Ettore Scola, Al Pacino, and last year's winner Zhang Yimou.
The full Venice line-up was announced in July. Opening with Hirokazu Kore-eda's The Truth, other films in competition include Todd Phillips' Joker, James Gray's Ad Astra and, controversially, Roman Polanski's latest J'Accuse.