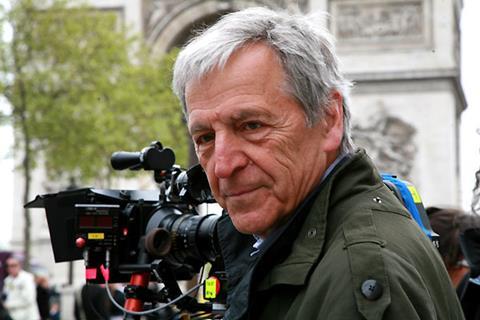 Adults In The Room, the first feature by Greek director Costa-Gavras to shoot in the filmmaker's homeland, has sparked a row in the press and on social media in the country when it was announced the project will receive €630,000 ($711,714) in state funding via the country's new cash rebate scheme.
It is being argued by some opposed to the controversial project that it is not the best use of public money in a cash-strapped country like Greece.
The film is based on the memoir Adults in the Room: My Battle With Europe's Deep Establishment by former Greek finance minister Yanis Varoufakis, which recounts the torturous negotiations between Greece and the EU during the country's debt crisis in 2015.
The project was already divisive due to the unpopularity of Varoufakis, who was sacked after five months in the post by prime minister Alexis Tsipras.
But opposition to the film was heightened this weekend when Nikos Papas, the minister for digital policy, telecommunications and media, revealed the project would receive €630,000 in state funding.
The funding is what the project will receive at the end of shooting via the country's 25% cash rebate scheme, which started operating last year and has since been increased to 35%. It is administered by the National Scheme of Audiovisual Media and Communication-EKOME, overseen by the ministry headed by Papas.
Gavras expressed his frustration at the row: "In my 50 year-long film making career I have never been accused of securing financing for a film in order to promote the policy or the plans of a particular government," he said in a statement. "This happens here where I came to shoot a film for the first time. A part of the press from my country of origin is offending me in the worst way possible."
When he started shooting earlier this month, Costa-Gavras said he wanted to make a film "on a country and its people trapped in a power game: the Eurogroup policies that imposed a dictatorship of austerity on Greece".
Shooting is set to wrap in Greece in mid-May before moving to other European locations.
In the film, Varoufakis is played by Christos Loulis, with Alexandros Bourdoumis playing Greek prime minister Alexis Tsipras. It is a French-Greek co-production by Michèle Ray-Gavras and Alexandre Gavras for KG Productions, with Manos Krezias for Odeon, France 2 Cinéma, Wild Bunch and Canal+.
Elle Driver is handling international sales.
The controversy is seen as part of a wider political battle between the Tsipras government and opposition parties who all have their sights on the upcoming European elections in May.