Italian director to receive the Jaeger-LeCoultre Glory to the Filmmaker 2013 prize at the 70th Venice Film Festival (Aug 28 - Sept 7).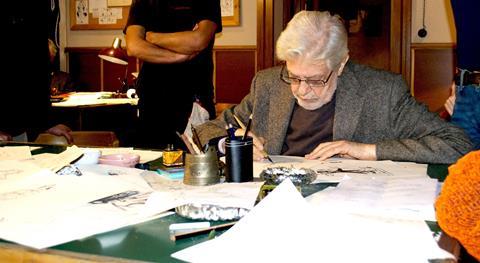 The Venice Biennale has announced that Italian director Ettore Scola is to receive this year's Jaeger-LeCoultre Glory to the Filmmaker 2013 prize, "dedicated to a personality who has brought major innovation to contemporary cinema".
Venice Film Festival director Alberto Barbera said: "Scola has earned recognition as one of the most important authors of Italian cinema. He has contributed significantly to its greatness and to the appreciation it enjoys around the world, first as a screenwriter and then as a director.
"This prize is a way to acknowledge our debt for the many gifts he has given us over the course of a lengthy and exemplary artistic career".
The director, aged 82, will receive the prize at an awards ceremony held on Sept 6 in the Sala Grande.
The prize has previously been awarded to Takeshi Kitano (2007), Abbas Kiarostami (2008), Agnès Varda (2008), Sylvester Stallone (2009), Mani Ratnam (2010), Al Pacino (2011) and Spike Lee (2012). Scola is the first Italian director to be awarded the prize.
The ceremony will be followed by the world premiere of Scola's new film, Che strano chiamarsi Federico! Scola racconta Fellini, a tribute to Federico Fellini on the 20th anniversary of his death. [Click here for more on the film]
Scola has participated in the Venice Film Festival twice in competition, in 1989 with Che ora è? (What Time Is It?), starring Marcello Mastroianni and Massimo Troisi, joint winners that year of the Coppa Volpi for Best Actor, and in 1995 with Romanzo di un giovane povero, which earned Isabella Ferrari the Coppa Volpi for Best Supporting Actress.
In 1998 Scola was president of the international Jury that awarded the Golden Lion to Così ridevano by Gianni Amelio.
Scola's films were nominated four times for Academy Awards: Una giornata particolare (A Special Day) in 1977, I nuovi mostri (Viva Italia!) in 1978, Ballando ballando (Le Bal) in 1983, and La famiglia (The Family) in 1988).
The Italian director has also won seven Silver Ribbons, six David di Donatello and three César awards.