US actress best known for her work in Coen Brothers' movies including Fargo to receive talent award.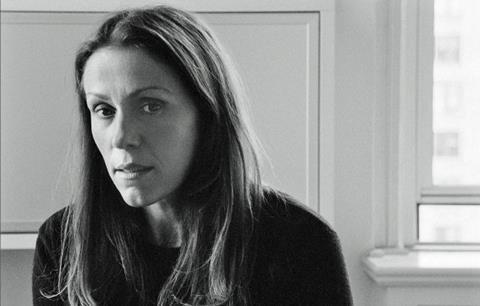 US actress Frances McDormand is to be awarded the Persol Tribute to Visionary Talent Award 2014 at the 71st Venice International Film Festival (Aug 27 - Sep 6).
The prolific actress is best known for her collaborations with the Coen Brothers in films including Fargo, Raising Arizona, Burn After Reading and her first ever film role, Blood Simple.
McDormand will receive the honour on Sept 1 in the Sala Grande (Palazzo del Cinema) and will be followed by the out of competition screening of Olive Kitteridge directed by Lisa Cholodenko.
The four-part HBO miniseries adaptation of the eponymous Pulitzer Prize winning novel by Elizabeth Strout co-stars Richard Jenkins, Bill Murray, John Gallagher Jr. and Zoe Kazan.
The Playtone / As Is production will debut on HBO in the US in November and is executive produced by McDormand alongide Gary Goetzman, Tom Hanks and Jane Anderson.
Venice Film Festiva director Alberto Barbera said: "The originality and immensity of Frances McDormand's talent is well reflected in Olive Kitteridge, a project which she herself initiated, optioning the novel by Elizabeth Strout, and of which she is also executive producer.
"Another great manifestation of her vision, which we honor today with this award. Thanks to her long-standing experience in theatre, film and TV, dedicated to the search for truth, the career of Frances McDormand is not only that of an extraordinary actress but also reflects her consistent vision of art and of the world that is often in positive and aware contrast with today's prevailing value system".
McDormand has received four Oscar nominations throughout her career for performances in Mississippi Burning (1988), Almost Famous (2000), North Country (2005), and Fargo (1996), for which she received the Academy Award for her performance as Marge Gunderson.
Her other films include Promised Land, Moonrise Kingdom, This Must Be The Place, Madagascar 3: Europe's Most Wanted, , Miss Pettigrew Lives for a Day, Friends With Money, Laurel Canyon, Something's Gotta Give, Wonder Boys, City By The Sea, Madeline, Primal Fear, Lone Star, Palookaville, Chattahoochee, Darkman, Hidden Agenda, Short Cuts, Beyond Rangoon, Paradise Road and The Man Who Wasn't There.
In addition to Olive Kitteridge, she also produced the upcoming film Every Secret Thing which stars Diane Lane, Elizabeth Banks, and Dakota Fanning.
Frances studied at the Yale School of Drama. On Broadway, she received the Tony Award, Drama Desk Award, and Outer Critics Circle Awards for her performance in David Lindsay-Abaire's Good People, directed by Daniel Sullivan.
Other stage appearances include The Country Girl directed by Mike Nichols on Broadway, Caryl Churchill's Far Away directed by Stephen Daldry at New York Theatre Workshop, her Tony-nominated performance as Stella in A Streetcar Named Desire, The Sisters Rosenzweig directed by Daniel Sullivan at Lincoln Center Theatre, The Swan at The Public Theatre, A Streetcar Named Desire (this time as Blanche) at the Gate Theater in Dublin, and Dare Clubb's Oedipus at the Blue Light Theater Company opposite Billy Crudup.
With The Wooster Group, she performed in To You, The Birdie! and North Atlantic.