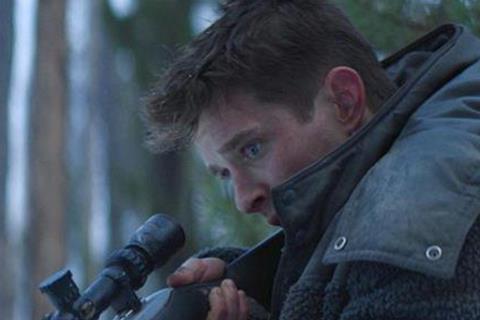 Vertical Entertainment continues to grow its international business and is in talks on a virtual Cannes market slate led by thriller Last Survivors starring Alicia Silverstone and civil rights drama Son Of The South executive produced by Spike Lee.
Head of international sales and distribution Ryan Keller and his team have been taking meetings this week on the international sales roster, which includes sci-fi thriller Risen, horror Shook, thriller Stalker, and The Resort.
Drew Mylrea directed the thriller Last Survivors, which Vertical handles internationally and centres on a father and son isolated in the wilderness who see their world unravel when they encounter a beautiful stranger. Stephen Moyer, Drew Van Acker and Silverstone star.
Josh Janowicz wrote the screenplay, and producers are Michael Jefferson, Sunil Perkash, Shaun Sanghani, and Akaash Yadav. Adam Beasley, Daniel Brandt, Wes Hull, and Dave Lugo serve as executive producers.
Drama Son Of The South is inspired by the true story of Bob Zellner, a Klansman's grandson from Montgomery, Alabama, who defied his family and joined the Student Non-Violent Coordinating Committee civil rights group.
Barry Alexander Brown directed from his adapted screenplay based on Zellner's memoir The Wrong Side Of Murder Creek. Lucas Till stars as Zellner and producers include Colin Bates, Stan Erdreich, Bill Black, Eve Pomerance, Michael Jefferson, and David Kang. Lee is among the executive producers.
Sci-fi thriller Risen from writer-director-producer Eddie Arya centres on an Alaskan town that gets contaminated by a meteorite strike. When an exobiologist is called in to investigate, she discovers the true meaning behind the disaster. The cast includes Nicole Schalmo, Jack Campbell, and Dominic Stone.
Jennifer Harrington's Shook centres on a social media star who gets pulled into a deadly game to save her loved ones as part of an online terror campaign. Daisye Tutor, Emily Goss, and Nicolas Posener star. Producer is Tara L. Craig and Vertical represents all international rights outside English-speaking territories.
In horror title Stalker from Fryman Films and Other Brother Pictures, a young man's budding romance is threatened when he befriends an unstable ride-share driver. Tyler Savage directed from a screenplay he co-wrote with Dash Hawkins. J.P. Castel, Hawkins, Chadd Harbold, Daniel Pisano and Savage produced, and the cast features Christine Ko, Vincent Van Horn, and Michael Lee Joplin.
Taylor Chien wrote and directed The Resort from Double Down Pictures and Moonbase, in which four friends investigate a reported haunting in Hawaii and get in deeper than they expected. Michael Vlamis stars. Will Meldman, Quavious "Quavo" Marshall, Sam Mobley, Justin Chien, Taylor Chien, Gary Goldman, Joe Homokay, James Penland, and Sarai Rollins produce.