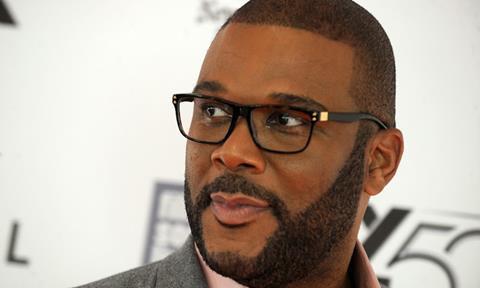 BET, the Viacom-owned US cable network aimed at African-American audiences, is reportedly set to launch a streaming service in partnership with film and TV producer Tyler Perry.
According to multiple reports, the first of which appeared in the Wall Street Journal, the service, to be known as BET+, will launch in the autumn with content from prolific Madea movies producer Perry, who two years ago signed a wide-ranging producing deal with Viacom.
Also set to be offered by the service, said the reports, are First Wives Club, the series version of the 1996 feature that Paramount Television is producing for BET, and Peachtree Place, a series in the works from producer Will Packer. The service will also offer films and TV shows from other Viacom brands such as MTV, VH1 and Comedy Central.
The BET streaming platform is expected to operate along similar lines to services Viacom has launched for its Comedy Central and Noggin brands and is expected to charge a monthly subscription of $2.99 (about £2.35).
Not yet clear is how the service will fit in with Viacom's wider plans to enter the streaming wars. In January, the media giant signed a deal to buy US free streaming service Pluto TV for $340m in cash.
Viacom - whose assets include Paramount Pictures, MTV, the UK's Channel 5 and other TV properties in Europe and Latin America - said the Pluto deal will allow it to expand its presence in next-generation distribution, unlock library value and leverage its international reach.
Representatives from Viacom and BET did not respond to requests for comment on the BET streaming service reports.