Vice Media has acquired a majority stake in The Witch producer Pulse Films.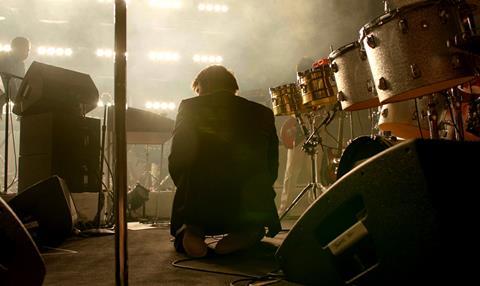 The youth-skewing media firm has "dipped into" its $500m war chest to make the investment as it continues to move into the traditional television business.
The deal, which was signed on Thursday (March 24), comes more than two years after the companies agreed a strategic partnership to co-produce a number of US-focused projects. It follows their collaboration on feature documentary Shut Up And Play The Hits [pictured], which featured LCD Soundsytem's final show.
Vice Media president Andrew Creighton told Screen's sister publication Broadcast that Pulse and Vice shared a "similar view of the world".
"We've talked over the years about how we could work together and have tried to figure out how we could best come together," he said.
Pulse Films chief executive Thomas Benski, who founded the firm in 2005 with Marisa Clifford, said agreeing to the deal was a "very easy decision".
"We had the time to get know each other," he said. "It wasn't like a speed dating situation where we went out to the broader marketplace."
Pulse runs a traditional television production division along with a film arm and commercials unit. It also represents a raft of directors.
Benski plans to use the investment to recruit and support talent and produce more ambitious projects that can "define the company in the next few years".
"Vice can give us access to opportunities that we couldn't do on our own or actually combine to create new projects that would be amplified by the partnership," he said. "This is not a classic super-indie deal where it's all about distribution."
Pulse, which recently hired former Fresh One boss Roy Ackerman and C4 factual commissioner Emma Cooper, will remain an independent company and will not be merged into Vice's in-house production business.
Creighton said: "Their independence is very important to us. Having an independent production company mentality within our stable, reaching out to new talent and directors, almost having a sneak peak of their stuff is really additive to our business."
Pulse and Vice are expected to collaborate closer on branded entertainment while Pulse will also devise projects and formats for its stakeholder's linear channel Viceland, which is set to launch in the UK on Sky in September.
"The TV channel is 24/7 so we're looking for different ideas to come into our system. Not that we're going to be pitching out to lots and lots of production companies… but some of their future content coming down the pipe is a natural fit," added Creighton.
According to Pulse's latest financial results, the producer made a profit of $1.6m and revenues of $40m in the twelve months to October 2014. Terms of the deal, which was advised by the Paul Weiss law firm and Mathias Gentle Page Hassan LLP, were not disclosed.
It is Vice's first acquisition since it acquired digital agency Carrot Creative in December 2013 and fashion magazine iD in December 2012.
However, Creighton warned that it was unlikely to invest in other traditional indies.
"We're not in the market to go out and buy production companies, that's not our business," he said. "We don't have an aggressive M&A strategy; it's more when we see something that can be super-additive or fit into our culture really well."
This story was originally reported by Screen's sister publication Broadcast.