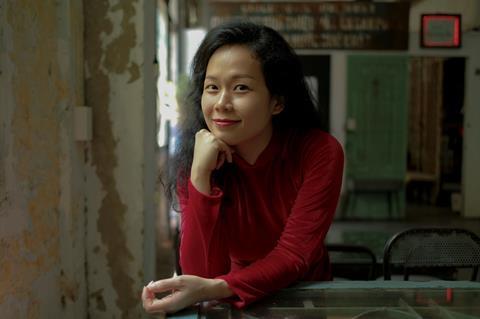 Bangkok-based film fund Purin Pictures has announced its grantees for autumn 2020, including three projects from the burgeoning Vietnamese film industry.
The three Vietnamese projects, which will receive production grants ($30,000 for fiction and $15,000 for documentaries), include Ash Mayfair's Skin Of Youth, Pham Thien An's Inside The Yellow Cocoon Shell, produced by Singapore's Jeremy Chua, and Minh Quy Truong's Viet And Nam, produced by Bradley Liew in the Philippines.
The fourth project to receive a Purin Pictures production grant is Thai filmmaker Aekaphong Saransate's documentary, Breaking The Cycle, about the current wave of political activism in Thailand (see details below).
Purin Pictures has also handed out two post-production grants ($50,000 in services for fiction and $30,000 in services for docs) to Indonesian filmmaker Edwin's Vengenace Is Mine, All Other Pay Cash and Thai documentary Hours Of Ours, from Komtouch Napattaloong, about a Sundanese refugee family in Thailand. Edwin's project is also taking part in this week's Tokyo Gap Financing Market at TIFFCOM.
According to Purin Pictures co-directors Aditya Assarat and Anocha Suwichakornpong, the autumn 2020 funding round saw the highest number of submissions ever received by the programme, likely because many filmmakers locked down during the Covid-19 pandemic had time to finish writing their scripts.
"Even among a very strong batch of projects from across the region, the Vietnamese ones stood out in particular," said Assarat. "There are not just one or two interesting filmmakers, but a whole group who are working together and influencing each other. The new wave there looks to have real staying power."
Anocha added that the pandemic has resulted in much uncertainty for Southeast Asian filmmakers: "Some projects feel more comfortable delaying, not only because of national medical protocols for shooting, but also the uncertainty of festivals and commercial cinema prospects moving forward".
Purin Pictures' call for entries for the Spring 2021 session opens on February 1, 2021.
PRODUCTION GRANTS
Inside The Yellow Cocoon Shell – Director: Pham Thien An, Producer: Jeremy Chua, Production Company: Potocol (Vietnam, Singapore)
A drama following Thien, who goes on a search for his long-lost brother into the wilderness of Vietnam, following the death of his sister-in-law in Saigon.
Viet And Nam – Director: Minh Quy Truong, Producer: Bradley Liew, Production Company: Epicmedia Productions (Vietnam, Philippines)
A drama about two coal miners, Viet and Nam, who must confront the ghosts of Vietnam's past as they search for a better future for themselves.
Skin Of Youth – Director: Ash Mayfair, Producer: Tran Thi Bich Ngoc, Production Company: An Nam Productions (Vietnam)
A drama of lovers San and Nam as they court the criminal underworld of 90s Saigon to find enough money for San's gender reassignment surgery.
Breaking The Cycle – Director: Aekaphong Saransate, Producer: Noorahaya Lahtee, Production Company: Vertical Films (Thailand)
A documentary that captures the current political awakening of the young generation, whose talisman, Thanatorn Juangroongruangkit, has called for an end to the era of military coups in Thailand.
POST-PRODUCTION GRANTS
Vengeance Is Mine, All Others Pay Cash – Director: Edwin, Producer: Meiske Taurisia, Production Company: Palari Films (Indonesia)
A drama following the life of Ajo, a violent young man who is unable to get an erection and his love for Iteung, a girl with great skill in the martial arts.
Hours Of Ours – Director: Komtouch Napattaloong, Producer: Noorahaya Lahtee, Production Company: Vertical Films (Thailand)
A documentary about a Sundanese refugee family in Thailand who, after waiting for six years, finally receive a phone call about their resettlement to Canada.