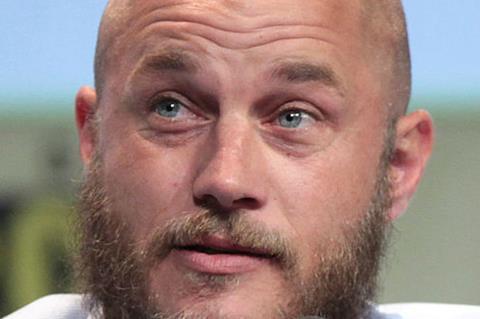 Vikings star Travis Fimmel has joined the previously announced cast on Arclight's coming-of-age AFM sales title Here Are The Young Men.
Dean-Charles Chapman from Game Of Thrones, Finn Cole from Peaky Blinders, Anya Taylor-Joy from The Witch, and Ferdia Walsh-Peelo from Vikings also star in the 2003-set story about three Dublin high school graduates whose epic binge to mark the end of an era is blighted by catastrophe.
Eoin C. Macken directed the adaptation of Rob Doyle's novel. Fimmel came on board Here Are The Young Men recently and Arclight Films has set market screenings here. ICM and CAA Media Finance jointly represent North American rights.
Hail Mary Pictures' Richard Bolger and Union Entertainment Group's Noah C Haeussner are producing. Foton Pictures, Paul W.S. Anderson, Andrew Davies Gans, Conor Barry, Michael Raimondi, Emerson Machtus, Carlos Cuscó, Dearbhla Regan and Gary Shortall serve as executive producers. Edwina Casey is co-producer.
Here Are The Young Men was made with the support of Screen Ireland, Funny Leopard, Bending Light, Glanzrock Productions and EGG Studios and shot on location in Ireland.
Arclight's market slate action action thriller Long Gone Heroes with Guy Pearce; Twist starring Michael Caine and Lena Heady; thriller Let it Snow; prison break story Escape From Pretoria with Daniel Radcliffe and Daniel Webber; and sci-fi thriller Possessor starring Andrea Riseborough and Sean Bean.