As part of our International Insiders series, Screen International profiles the US-based TV and streaming executives specialising in global content.
James Farrell - Vice president of international originals, Amazon Studios
Working with international producers to make local 'bingeable, super high-quality, multi-season series'.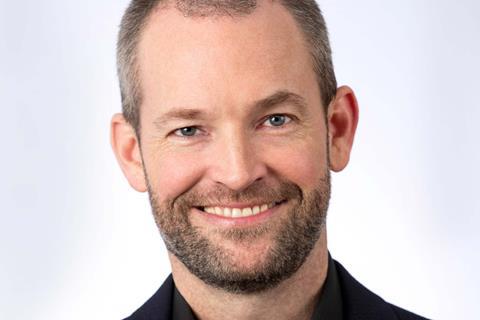 James Farrell oversees the Amazon Studios teams — in Europe, India, Japan, Latin America and elsewhere — making local series in local languages for the Amazon Prime Video platform, which has subscribers in 200 countries and territories.
As well as working on a number of series Amazon has made in conjunction with broadcasters in the UK — among them Fleabag, Catastrophe and Good Omens — Farrell's teams have delivered original local series, usually fully funded by Amazon or licensed for certain territories, such as India's Made In Heaven and Mexico's Game Of Keys (El Juego De Las Llaves). Upcoming local originals include Latin American football drama El Presidente and Indian mini-seriesThe Forgotten Army. Much of the teams' work involves familiarising local producers — who may be more used to crafting one-off features or long-running telenovelas — with the Amazon format for what Farrell describes as "bingeable, super high-quality, multi-season series".
"That's what the series teams around the world do every day," he explains. "Find super-talented people who have stories to tell that haven't been told because they didn't fit into a feature format or a long broadcast television series format." Farrell's portfolio will include local original movies as well as series. He and Tara Erer, Amazon Studios' senior manager of international distribution for original movies, expect by the middle of next year to unveil a slate of films catering to unfulfilled demand among international subscribers.
Tara Erer - Senior manager of international distribution for original movies, Amazon Studios
Adapting Amazon's film strategy to changes in the global market.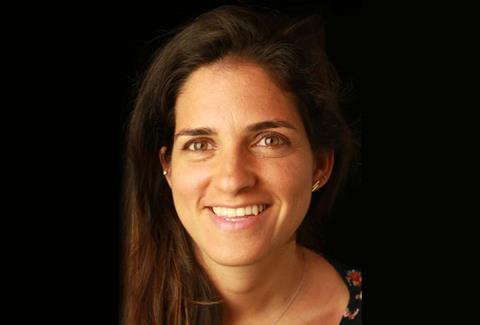 Amazon Studios both produces and acquires original movies — notable projects have included Manchester By The Sea, Cold War, Beautiful Boy and Late Night — for theatrical release and early window distribution exclusively on the Amazon Prime Video streaming service.
Former FilmNation sales executive Tara Erer oversees the films' international distribution, employing what she describes as an evolving strategy. "As things have changed in the marketplace, and as our customers are evolving, we've adapted as well," says Erer.
On some releases, Amazon sells the film — through a third party such as FilmNation — to a local distributor for a traditional theatrical run before leasing it back for launch on Prime Video. OnThe Report, however, Amazon itself oversaw brief cinema runs, arranged as service deals with local distributors, before putting the film on Prime Video.
The Aeronauts is following a similar pattern in most markets — including the US where it opens theatrically on December 6 and reaches Prime two weeks later — after getting what Erer calls "a jump start" through a full 16-week release via eOne in its UK home territory. Brittany Runs A Marathon, meanwhile, which received a traditional release in the US, will have shorter theatrical runs internationally, says Erer, "because we want to 'eventise' it for the younger audience — create a 'Friday night event for girls', kind of release."
Matt Dentler - H ead of feature development and acquisitions, Apple TV+
Planning to finance five or six awards-worthy films a year.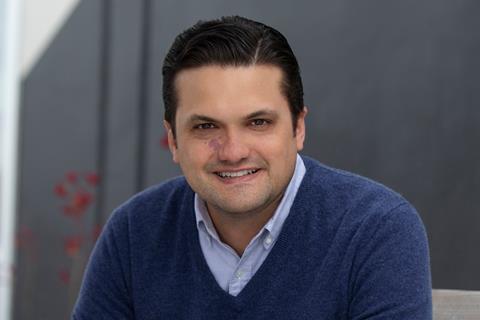 With stints on the film scene in Texas (at SXSW), New York (with John Sloss at Cinetic Rights Management) and Los Angeles (as part of the iTunes movies team), Matt Dentler has brought indie cred and festival know-how to tech giant Apple. It has entered the streaming wars with Apple TV+ in the US and around 100 other countries and offers original series, movies and documentaries.
Dentler's profile is likely to get higher as Apple builds its film business. So far, the company has focused on acquiring features such as coming-of-age drama Hala, wildlife documentary The Elephant Queen and Anthony Mackie/Samuel L Jackson civil rights dramaThe Banker, all three of which are set for short US theatrical releases before being made available on Apple TV+.
For the future, however, Dentler — who reports to Apple worldwide video heads Zack Van Amburg and Jamie Erlicht — and his team are reportedly planning to finance around six awards- worthy features a year, with budgets of between $5m and $30m, some coming from Apple's deal with producer/distributor A24.
Morgan Wandell - Head of international television development, Apple TV+
Brings Amazon experience to his international remit at new player.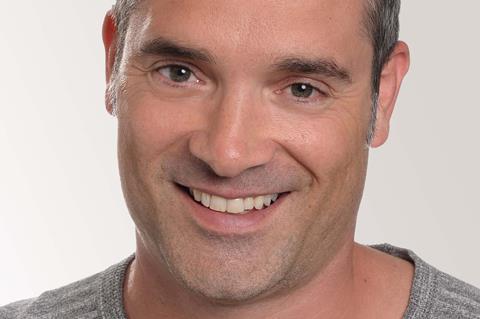 Already a relative veteran of the streaming revolution, former US broadcast network executive Morgan Wandell joined Apple two years ago after a four-year stint at Amazon Studios. As Amazon's head of international drama development, he had worked on series including The Man In The High Castle,Jack Ryan and The Marvelous Mrs Maisel.
At Apple, where he reports to worldwide video heads Zack Van Amburg and Jamie Erlicht, Wandell is charged with bringing international projects to the originals slate for Apple TV+.
The new streaming service is expected to spend between $1bn and $2bn a year on original content for the service. Among the series announced so far are several large-scale international projects brought in by Wandell: the recently greenlit Shantaram will star Charlie Hunnam as an Australian prison escapee who finds a new life in India; Calls is an English-language version (co-produced with Canal+) of a French short-form series; Pachinko is a multi-generational story about a Korean immigrant family; andMasters Of The Air will tell the story of US bomber crews in the Second World War, with Steven Spielberg serving as an executive producer.
Matt Brodlie - Senior vice president, international content development, Disney+
Poached from Netflix to find international features and series content.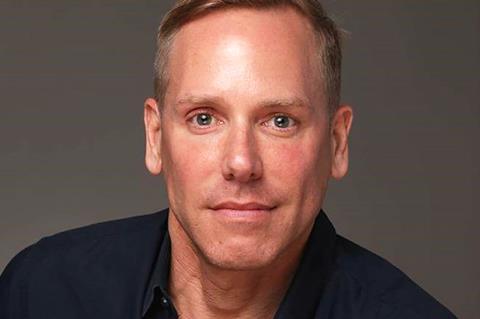 Recruited from rival Netflix to the much-anticipated Disney+ streaming service, Matt Brodlie is responsible for its content strategy in non-US markets and for determining what needs to be produced or acquired beyond the US slate. Offering features and series from Disney, Pixar, Marvel, Star Wars and National Geographic, as well as original US movies including CG/live-action remake Lady And The Tramp, comedy Noelle and family adventureTimmy Failure, the service launches on November 12 in the US, Canada and the Netherlands, a week later in Australia and New Zealand and in other markets over the rest of 2019 and 2020.
Though the first projects in his slate have yet to be unveiled, Brodlie will bring to the service a wealth of experience in streaming, studio and independent filmmaking, as well as the international film business. As director of original film at Netflix, he worked on Set It Up and Ibiza, and acquisitions including ROMA and Mudbound. Before that, he established himself in the international industry by leading Paramount's worldwide acquisitions group and by doing a decade-long stint at Miramax, where he oversaw the then Disney-owned company's acquisition teams in Los Angeles, Beijing and Sydney.
Jeniffer Kim
-

Senior vice president, international originals, HBO Max

Looking for co-production opportunities around the world.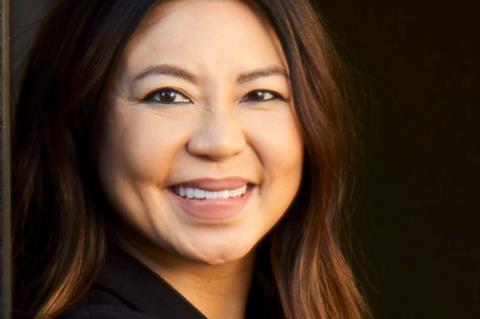 After more than a decade shaping original programming for WarnerMedia's US cable channels, Jeniffer Kim is leading international content development for HBO Max. The platform is the media giant's foray into the direct-to-consumer streaming business and is set to launch in the US next spring. Working in tandem with the service's US originals team, she is charged with finding co-production opportunities in non-US markets.
HBO Max, which has yet to reveal firm plans for expansion beyond the US, will bring together premium cable programming from HBO with content from brands including Warner Bros, DC, CNN, TBS, Adult Swim and Looney Tunes. Original series announced so far include a Gossip Girl reboot, Dune: The Sisterhood from director Denis Villeneuve, Kaley Cuoco thriller seriesThe Flight Attendant and limited series Station Eleven.
As senior vice president of original programming at cable network TBS, Kim worked on a variety of zeitgeist-tapping shows, including dark comedy series Search Party, Steve and Nancy Carell-created comedy Angie Tribeca, edgy animated sitcomAmerican Dad and Primetime Emmy award-winning topical talk show Full Frontal With Samantha Bee.
Craig Erwich - Senior vice president of originals, Hulu
Acquiring and co-producing international TV and film content.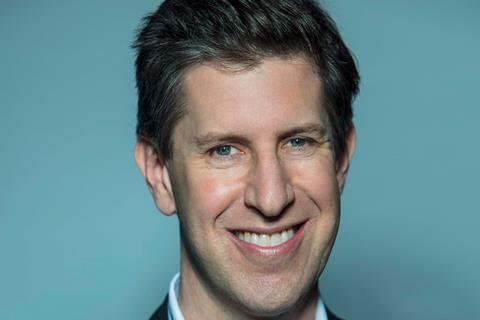 Craig Erwich leads the development and commissioning of original comedy and drama series for US streaming service Hulu, which now has more than 28 million subscribers. He has brought originals including Primetime Emmy award-winner The Handmaid's Tale, The Looming Tower, The Act and Four Weddings And A Funeral to the platform, and played a role in Hulu's acquisition of features such as Ask Dr Ruth, Minding The Gap and Little Monsters.
Erwich recently said for a platform like Hulu, originals are "the best expression of what you stand for and what you aspire to stand for". Of Hulu's features strategy, earlier this year he said the company will "continue to be aggressive at film festivals, acquiring documentaries and films for ourselves and through our relationships with theatrical partners".
Erwich's role — and Hulu itself — could evolve under Disney, which now owns 67% of, and fully controls, the service, which it will operate alongside the studio's own Disney+ streaming platform. Erwich now reports to Disney Television Studios chairman Dana Walden. And Disney chief Bob Iger has recently suggested the studio will in future provide Hulu with more original programming and look at expanding the service into international markets.
Bela Bajaria - Vice president, international originals, Netflix
Oversees non-English-language slate of series headed by Spain's Money Heist.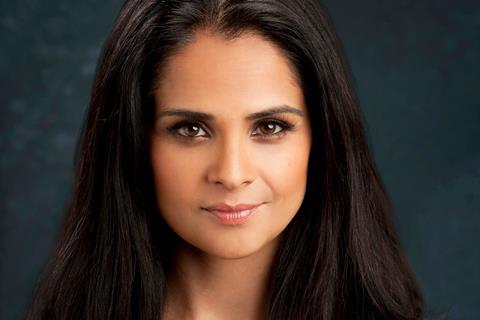 With most of the streaming giant's subscriber growth now coming from outside the US, original series from international markets play an increasingly important role for Netflix. Bela Bajaria oversees the service's non-English-language original series from Europe, the Middle East, Africa, Latin America and India, having taken over the remit after Netflix veteran Erik Barmack moved on earlier this year. The slate includes proven hits such as Spain's Money Heist, Germany's Dark and India's Sacred Games, as well as recent additions including South Korea's Kingdom and Sweden's Quicksand.
Bajaria recently told Fortune what Netflix looks for in its international originals, several of which have been cited for their ability to find audiences outside of their home markets. "We are a global platform," she says, "and every show will launch everywhere, right at the same time. But when we go into a country, it really is about the storytelling — a creator with a vision from the country."
Before joining Netflix, Bajaria was previously president of Universal Television and held posts at CBS TV Studios and the CBS broadcast network.
Amy Reinhard - Vice president of content acquisition, Netflix
Senior executive oversees licensing with growing international focus.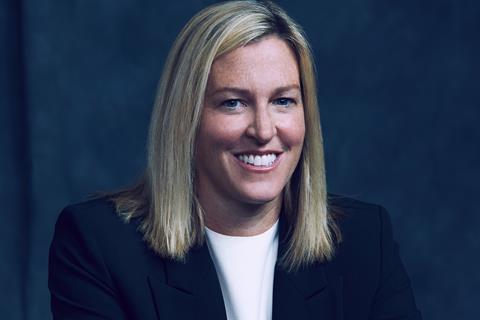 Since Netflix's rapid worldwide expansion, Amy Reinhard has overseen global licensing of films and TV series — mostly from US studios — for the streaming service, as well as the acquisition of local-language films and series, such as Belgian crime drama Undercover, from territories in Latin America, Europe, Africa, the Middle East and India.
Reinhard also negotiates deals in which Netflix takes international distribution rights to films released theatrically in the US, such as Warner Bros' Shaft and Isn't It Romantic, and Paramount's horror drama Annihilation.
Reinhard recently said Netflix's licensing strategy is becoming more internationally focused and, while the onus is on original production in larger territories such as Germany, France and the UK, licensing can fill gaps in other markets. "Where we can lend a hand is in some of the smaller territories that still have programming needs. Countries that have distinct tastes and wants in terms of their entertainment but may not be the first ones we go after from an originals standpoint."
Reinhard, who was previously president of worldwide TV licensing and distribution at Paramount, is also responsible for Netflix's consumer products business, which includes retail and licensee partnerships, publishing, location-based entertainment and interactive games.
Scott Stuber - Head of original film, Netflix
Brings Hollywood and international distribution know-how to Netflix's film strategy.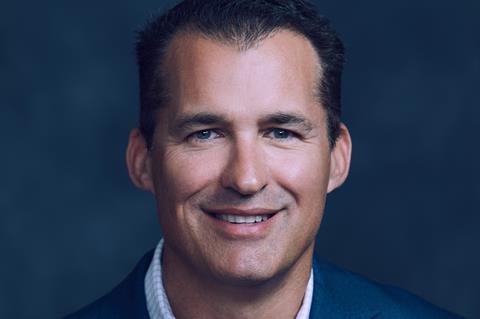 Film industry veteran Scott Stuber was recruited by Netflix two-and-a-half years ago to oversee the development, production and acquisition of the company's growing originals film slate. Stuber's ties to the creative community have helped the streamer turn out originals such as Adam Sandler crime comedy Murder Mystery, Susanne Bier horror drama Bird Box (said by Netflix to be its most-watched original film to date) and Alfonso Cuaron's multiple Oscar winner ROMA.
Netflix's industry profile should be boosted this awards season with the release — in brief theatrical windows — of prestigious projects such as Martin Scorsese'sThe Irishman and Noah Baumbach's Marriage Story, before they start streaming on the service.
The company's slate of foreign-language acquisitions, meanwhile, has expanded with projects such as Chiwetel Ejiofor's The Boy Who Harnessed The Wind, Isabel Coixet's Elisa & Marcela and Mati Diop's Cannes grand prix winner Atlantics.
Upcoming productions include Italian comedy The Incredible Story Of Rose Island (L'Incredibile Storia Dell'Isola Delle Rose) and Indian family drama Tribhanga.
Stuber — who as vice chairman of worldwide production at Universal Studios worked on projects includingA Beautiful Mind, Seabiscuit and the Jason Bourne and Fast & Furious franchises — says international films have an important place on the Netflix slate: "We are making more films around the world to speak to our global audience. It doesn't matter what language these films are told in if the stories are universal. It's exciting that we have the opportunity to give diverse voices a global reach."
Stuber oversees a global team that includes London-based David Kosse, vice president of international original film, and his team, all of whom are focused on non-English language films.