EXCLUSIVE: Lavish stage play filmed using 'Geki Cine' style with 20 HD cameras.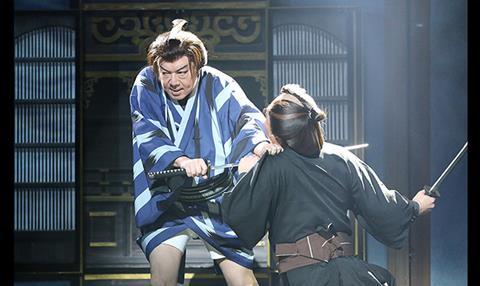 Japan's Village Inc is launching an international cut of its latest 'Geki Cine' production, Stray Nightingale, at this week's European Film Market (EFM) in Berlin.
Village Inc's Geki Cine label films the company's lavish stage plays using 20 HD cameras, surround sound and high-end post-production.
Stray Nightingale, directed by acclaimed theatre director Hidenori Inoue and starring Arata Furuta (Shin Godzilla), has already had a sell-out run in major cities in Japan.
Written by rising playwright Yutaka Kuramochi, the play tells the story of a retired thief taking refuge in a tavern who comes across a man who saved his life many years ago. The cast also includes TV actress Izumi Inamori and rising actor Shunsuke Daitoh.
"Some of our previous Geki Cine productions have screened in China and Korea to full houses and positive reviews," said Village Inc's director of international operations Hiroyuki Hata.
"We now want to draw more people from Europe and the Americas to this new format, steeped in Japanese culture, which combines the full impact of live acting with cutting edge cinematic techniques and artistically calculated post-production."
The filmed version of Stray Nightingale premiered at last year's Tokyo International Film Festival, but has since been shortened and edited for international market tastes.
Village Inc started filming its plays due to the huge demand from theatre fans who weren't always able to catch a live performance. The company then started to experiment with filming techniques to make the Geki Cine productions more dynamic and cinematic.