EXCLUSIVE: Ryan Kampe's New York-based sales company has concluded North American and key international deals on Greek director Argyris Papadimitropoulos' Rotterdam and SXSW selection Suntan, among others.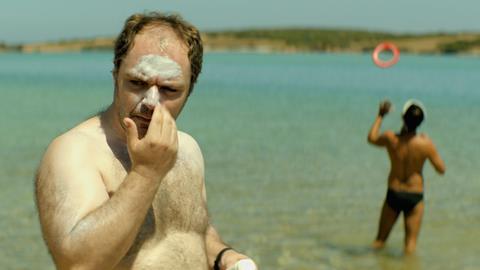 Strand Releasing has picked up US and Canadian rights, while deals closed in South Korea (Aud), France (ASC), Australia and New Zealand (Monster), and Eastern Europe (HBO Europe).
Suntan is a dark 'coming-of-middle-age' drama starring Makis Papadimitriou as a holiday island doctor who becomes infatuated with a tourist.
Papadimitropoulos wrote and directed the film, which also stars Elli Tringou, Milou Van Groessen, Dimi Hart, Hara Kotsali, and Marcus Collen. Odeon will release in Greece and Cyprus.
Morris From America, Chad Hartigan's Sundance Waldo Screenwriting Award-winner and Special Jury Award-winner for best individual performance for Craig Robinson, has gone to Studiocanal for the UK.
Visit Films has licensed the comedy in Canada (Search Engine), the Middle East (Front Row), Turkey (Kurmaca), and Eastern Europe (HBO Europe). A24 snapped up US rights during Sundance.
Venice Critics' Week Audience Award-winning Pacific island drama Tanna directed by Bentley Dean and Martin Butler has gone to Lightyear for the US, Urban Distribution for France and ABC – Cinemien for Benelux.
Deals also closed in Finland (Cinema Mondo), Denmark (Ost for Paradis), and China (Lemon Tree Media).
SXSW award-winner and 2015 Critics' Week selection Krisha has gone to ABMO in Canada in association with Elevation Pictures, and Sun Distribution Group for Latin America. A24 released the drama in the US last month.