EXCLUSIVE: It Follows and 10.000KM among titles sold.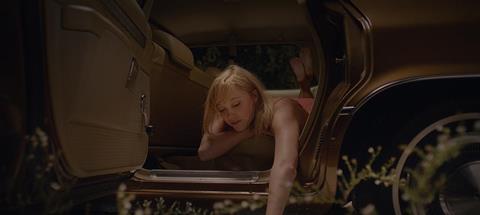 Ryan Kampe's Visit Films has enjoyed brisk trade on the slate led by Critics' Week selection It Follows and 10.000KM.
David Robert Mitchell's It Follows, about the chilling consequences of a young woman's bizarre sexual encounter, has enticed buyers in the Middle East (Shooting Stars), Hong Kong (Edko), former Yugoslavia (2i Films) and Turkey (Bir).
Rights previously closed in the UK (Icon) and France (Metropolitan).
Carlos Marques-Marcet's SXSW romance 10.000 KM has gone to South Korea (Nouveau), Poland (Hagi) and airlines (Cinesky). Broadgreen holds North American rights.
Kampe licensed Rolf de Heer's Australian drama Charlie's Country to Cinemien for Benelux and Feelgood Entertainment in Greece. War Story has gone to Accent for Australia and New Zealand and Bir in Turkey.
In other deals Sophie Hyde's family drama and Sundance and Berlin selection 52 Tuesdays has closed in Spain (Cinebinario) and Germany (Salzgeber).
I Won't Come Back, Anja Marquardt's Berlin and SXSW drama She's Lost Controland Sanjay Rawal's documentary Food Chains have gone to Edko for Hong Kong, while the latter also went to Tiberius for German-speaking Europe.