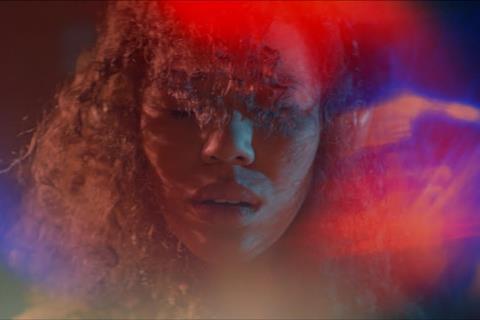 VMI Worldwide has licensed UK rights at EFM to the UK's Dazzler Media for Alex Noyer's horror film Sound Of Violence, set to receive its world premiere at the virtual SXSW later this month.
Jasmin Savoy Brown (upcoming Scream revival, The Leftovers) stars as Alexis, an experimental sound recorder who recovered her hearing after witnessing the murder of her parents when she was 10.
As she faces the prospect of losing her hearing once more, Alexis races to complete her sonic masterpiece through gruesome sound experiments.
The cast includes Lili Simmons (Ray Donovan, Banshee), James Jagger (Vinyl, The Outpost), and Tessa Munro (S.W.A.T.).
Hannu Aukia, Noyer produced, and Mike Macari served as executive producer.
Dazzler Media will release Sound Of Violence in the UK on digital platforms and DVD on August 31.
Julie Paquit negotiated the deal on behalf of the filmmakers with Dazzler Media and said their "expertise makes them the perfect partner to promote and successfully release this riveting film to audiences".
Noyer, who produced Someone Somewhere, New York Influence City, and 808, added: "The UK is very dear to me as I built my company You Know Films there.
"This homecoming, with my new film, is one I've been looking forward to and I am delighted to partner up with Dazzler for it, as they showed great enthusiasm for the movie."