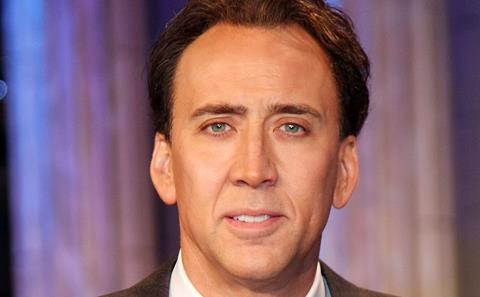 Voltage Pictures has added supernatural thriller Between Worlds starring Nicolas Cage to its Toronto sales slate.
Voltage holds worldwide rights to the film, which is currently in production and is being made available to Toronto buyers this week.
Franka Potente, Penelope Mitchell and Lydia Hearst also star in the story about a man obsessed by the death of his wife and daughter.
When the man meets a spiritual woman who asks him to recover the lost soul of her comatose daughter, he inadvertently brings back the spirit of his wife in the body of the girl, who has returned to settled some unfinished business.
Maria Pulera (Falsely Accused) wrote and directs, and also produces with her Rise Up Films producing partner Eric Banoun alongside David Hillary via his Deviant Films.
"We are thrilled at the opportunity to bring to the marketplace the newest Nicolas Cage movie, Between Worlds, from talented filmmaker Maria Pulera," Voltage president of sales John Fremes and executive vice-president of sales Alexandra Cocean said.
"After the success of Pay The Ghost, we are looking forward to working with our international partners on this picture at Toronto."
Hillary brokered the deal with Voltage-president of acquisitions and development, Babacar Diene.