John Fremes has joined Voltage Pictures as president of international sales and distribution and will report to president and COO Jonathan Deckter.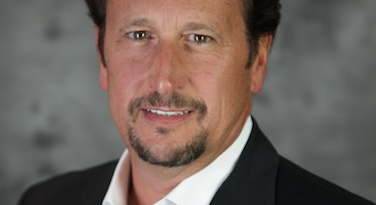 Fremes arrives from Nu Image / Millennium and replaces Elisabeth Costa de Beauregard, who is transitioning into a production deal with Nicolas Chartier's company and to that effect will be on set in Ireland for John Moore's I.T. starring Pierce Brosnan.
For the last three years Fremes served as president of international sales and distribution at Nu Image / Millennium, where he sold titles like Expendables 2 and 3, Olympus Has Fallen, Homefront and the upcoming London Has Fallen and Mechanic: Resurrection.
Voltage has also brought in Scott Bedno from Spotlight Pictures as vice-president of international sales. Bedno, along with Voltage's international sales coordinator Mike Quinn, will report directly to Fremes.
The moves underscores Chartier's plans to ramp at the company up after he brought in Deckter as partner last month.
"We are thrilled to have John and Scott join us and the team as we are continuing our rapid growth at Voltage," said Chartier and Deckter in a joint statement.

"John and Scott's experience, track records and individual reputations in the marketplace speak for themselves. We are sure Elisabeth will be incredibly successful in her first foray into the production arena and we plan to continue to find interesting things to do together."
"I've watched with great respect as Nicolas has grown Voltage over the past few years," added Fremes. "I'm looking forward to working with him, Jonathan and the rest of the team as we build on that success."
Voltage Pictures has produced and financed Killer Joe, The Zero Theorem and The Company You Keep among others and earned six Academy Awards including best picture for The Hurt Locker and three including best lead actor for Dallas Buyers Club.
The sales slate includes the imminent Cannes world premiere of Natalie Portman's feature directorial debut A Tale Of Love And Darkness as well as in-house productions such as Andrew Niccol's Good Kill starring Ethan Hawke and Gabriele Muccino's Fathers And Daughters starring Russell Crowe and Amanda Seyfried.