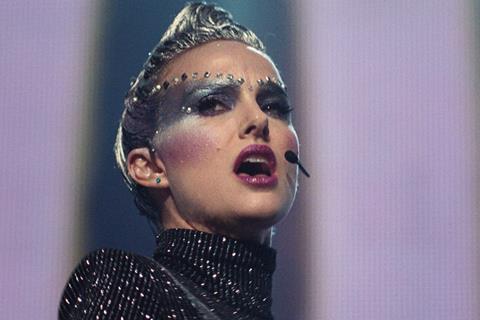 Brady Corbet's Vox Lux, starring Natalie Portman as a narcissistic, world-famous pop star, is heading to the UK and Ireland with Curzon.
Sierra/Affinity handles sales on the film, which premiered in Venice this year before playing at Toronto and London.
Portman stars alongside Jude Law, who plays her manager. Raffey Cassidy plays the younger incarnation of Portman's character, who goes through a traumatic event in the first half of the unconventionally structured feature. Stacy Martin and Jennifer Ehle also feature. The film includes original songs by SIA and a score by Scott Walker.
Producers on the project are Andrew Lauren Productions (ALP), Killer Films and Bold Films. Neon has US rights and started the film's roll out on December 7, securing strong early takings on a limited release.
Curzon collaborated with Madman Australia to acquire the title - the latter will release in Australia. It's the second time the two companies have collaborated after The Killing Of A Sacred Deer.
Director Corbet is re-teaming with ALP on his next feature, The Brutalist, a period story about a Hungarian-born Jewish architect who emigrates to the United States.
"Vox Lux is bold, confident and stylish filmmaking, it is also massively enjoyable. We look forward to bringing it to UK audiences in 2019. Furthermore, we are delighted to be partnering again with our friends at Madman," said Louisa Dent, MD of Curzon Artificial Eye.