Chinese tech giant Alibaba and Cultural Investment Holdings (CIH) are acquiring a 12.77% stake in Wanda's film arm, Wanda Film Holdings, for a reported $1.24bn (RMB7.8bn).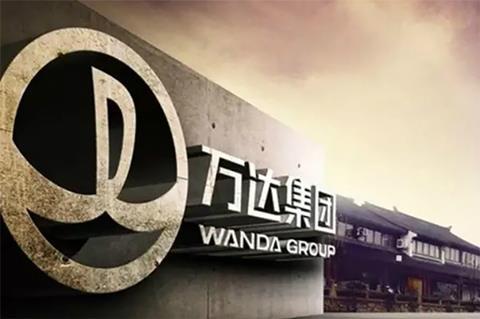 Following the acquisition, Alibaba will own 7.66% of Wanda Film, while CIH will hold 5.11%, according to Bloomberg. Wanda will remain the controlling shareholder with a 48.09% stake.
Wanda Film (formerly Wanda Cinema Line) listed on the Shenzhen stock exchange in 2015 and encompasses Wanda's Chinese cinema circuit, the Mtime online platform and most of its film production and distribution activities.
Beijing Cultural Investment & Development Group, the controlling shareholder of CIH, is a state-owned company that has investments including Jackie Chan Cinemas, Huairou Film Base and Universal Studios.
Wanda said in a statement that the "goal in selling Wanda Film shares is to attract shareholders that have strategic value for the company, not merely for raising funds." It added that Alibaba could contribute "big data" and its online platform to Wanda Film, while CIH will cooperate on cultural tourism and theme parks.
The news comes one week after it was announced that Alibaba's tech rival Tencent is heading a group of investors who are paying $5.4bn to acquire a 14% stake in Wanda's commercial properties arm.
As Chinese regulators move to clean up the country's corporate sector, certain tech firms and property groups – such as Alibaba, Tencent and Sunac China – appear to have been called upon to bail out highly leveraged companies or those that have grown too fast via overseas acquisitions.
Wanda has been trying to restructure its film business since its $3.5bn acquisition of Legendary Entertainment in January 2016, a deal that left it with a mountain of debt. Shortly after the acquisition, Wanda stated its intention to float the combined film group on the Chinese stock exchange, but local regulators blocked the move. It has since said it will restructure the film arm, but is leaving the loss-making Legendary as a separate entity.
Under regulatory pressure, Wanda also sold off its Chinese leisure and tourism businesses last year, including Qingdao Studios, to Sunac China and R&F Properties. It has also been selling off overseas assets including property developments in Chicago, Beverly Hills, London and Australia. Rumours abound that it also wants to sell its stake in North American exhibitor AMC Entertainment, but it's understood that Legendary is not for sale.