Stray Bear Productions, producer of IFFR opening film War Book, has features lined-up including the story of a gay miner in 1980s Yorkshire.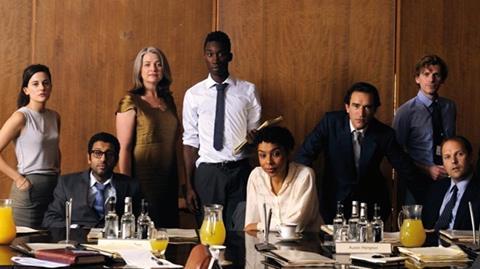 Stray Bear Productions, the London-based company run by producers Ivana MacKinnon and Lauren Dark, is ramping up its development slate.
The production outfit is behind Tom Harper's political drama War Book, which opened the International Film Festival Rotterdam (IFFR) last night.
Stray Bear, launched by MacKinnon in 2012, now several new projects edging closer toward production and aims to focus primarily on "female talent and female driven stories".
One film close to being packaged is comedy drama Olivia And Jim from writers (and twin sisters) Henrietta and Jessica Ashworth. Stray Bear is partnering on the project with Diarmuid McKeown of Equation Pictures. The project has BFI support.
Olivia and Jim is described by MacKinnon as a "bittersweet" story about a woman in her late-30s who, following the death of her husband, goes on the road across the UK confront his secret mistresses with her estranged step-son in tow.
Explaining the story, MacKinnon said: "He was a well known writer. After he dies, she finds a book he has been writing. In the book is an account of all the women he has been having an affair with…in a moment of madness, she takes a road trip across the UK to confront these secret mistresses. Along with the ride for her is this estranged stepson who hates her."
Also pushing ahead is Bad Drawings, a new BFI-backed indie comedy scripted by writer Peter Snelling, best known for his blog Bad Drawings Of My Daily Life.
In addition, Stray Bear is in advanced development with writer Brian Martin on The Enemy Within, a drama set during the 1980s miners' strike. The project has Creative England support.
"It is the story of what it would it would be like to discover you were gay in a Yorkshire mining community when the strike broke out in 1984," MacKinnon said.
"Pride was a beautifully warm-hearted, very optimistic view of that time. This is a slightly more hard hitting, nuanced view of what it would be really be like to be a young gay man in a mining community in Yorkshire. It might not have been that easy."
As previously announced, the company is on board Michael Pearce's Jesery-set thriller/romance Beast, which Stray Bear is making with Agile Films with BFI support.
The company also has projects with Rowan Athale and Sam Firth.
Stray Bear aims to make "movies that are genuinely entertaining but also slightly offbeat".
MacKinnon received a BFI Vision award worth £50,000 in 2013, designed to help grow sustainable UK film businesses.
At the time, the BFI described her as "a young producer with vision and aptitude. Ivana Mackinnon has set her sights on a gap in the market for films that are 'commercial with a twist' and is looking especially for strong female elements: well-drawn female characters; female genre movies; and movies that allow a strong female directorial voice.
"Having spent time as Film4's diversity development producer, Mackinnon also has experience in finding exciting and surprising voices and perspectives."